Ladybug loves fairies and I love peg people. When I saw the new (or I am late to the peg people party) fad of peg people floating around I had to make her a take-along peg doll fairy set. The materials were bought at Michael's and JoAnn Fabrics with coupons.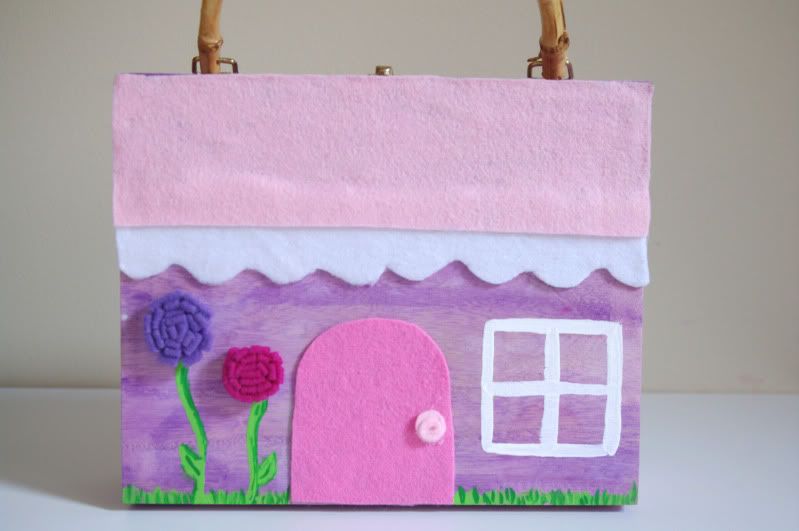 The carrying/cottage for the fairies. It is a cigar box and it soaks up a ton of paint.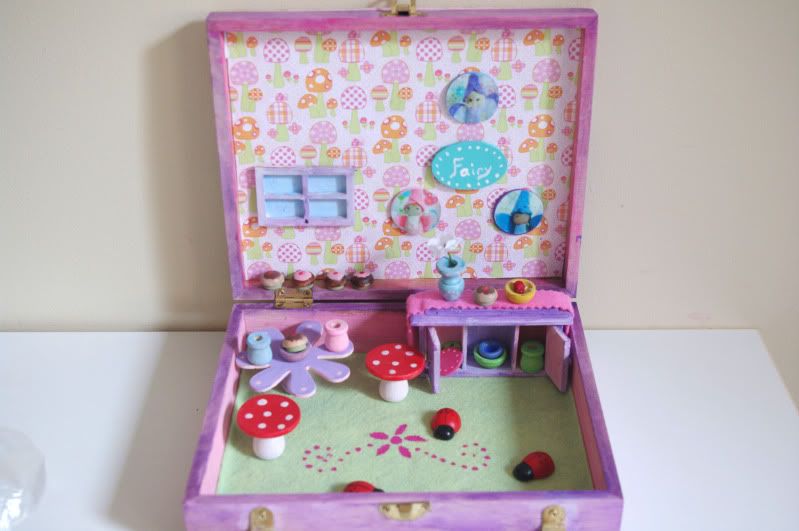 The fairies house. I am debating if I should make them little sleeping bags. The cabinet, table, chairs, plates, bowls, cupcakes, cups, and ladybugs are movable.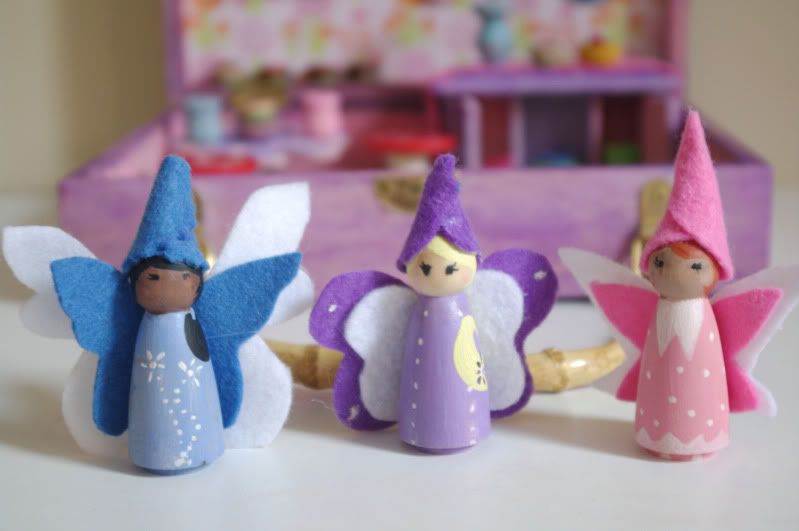 The peg people fairy friends.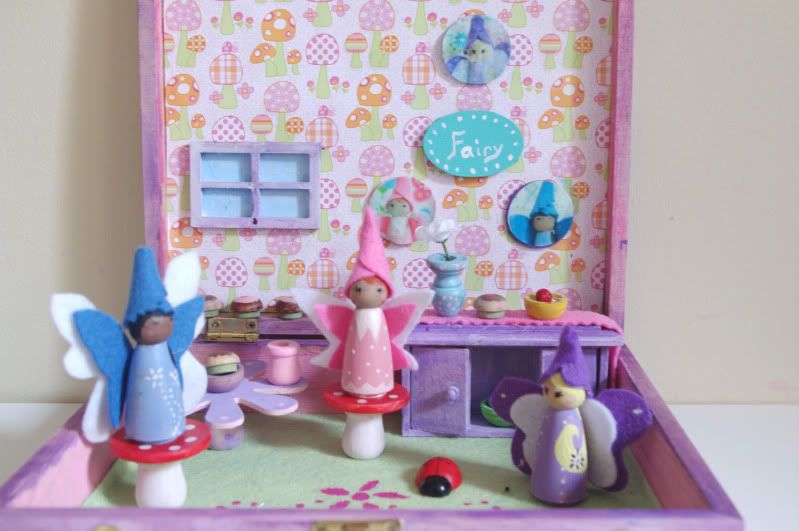 If time permits (Mister still needs a Batman cape) I will make a fairy felt play mat that rolls up and can be stored inside.