This month we have been talking about food chains and dinosaurs. Honestly, I am not too interested in dinosaurs as a stand alone topic and neither is Ladybug, so to appeal to more than one person in this family I have attempted to combine the two.
We started the month talking about herbivores, carnivores, and omnivores and the dinosaurs that fit into each category. The
dinosaur toob
has been a great resource for this month.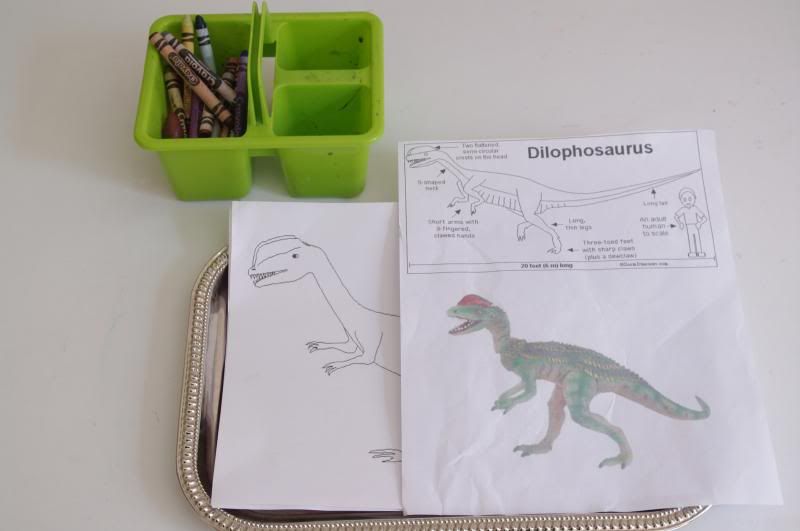 Each time I have introduced a dinosaur I have given a fact sheet and a coloring sheet from Enchanted Learning.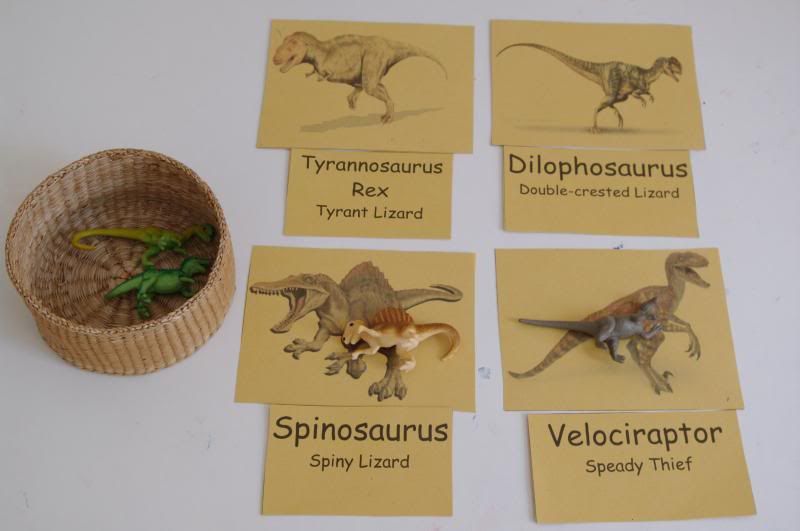 Match the carnivores with the picture and name. Each dino has their name on the underside. We also discussed features that made the carnivores alike.
We have also talked about the animals that are not extinct.
After Mister and Ladybug had a good grasp of what eats what we moved on to who eats who with food chains.
Simple Food Chains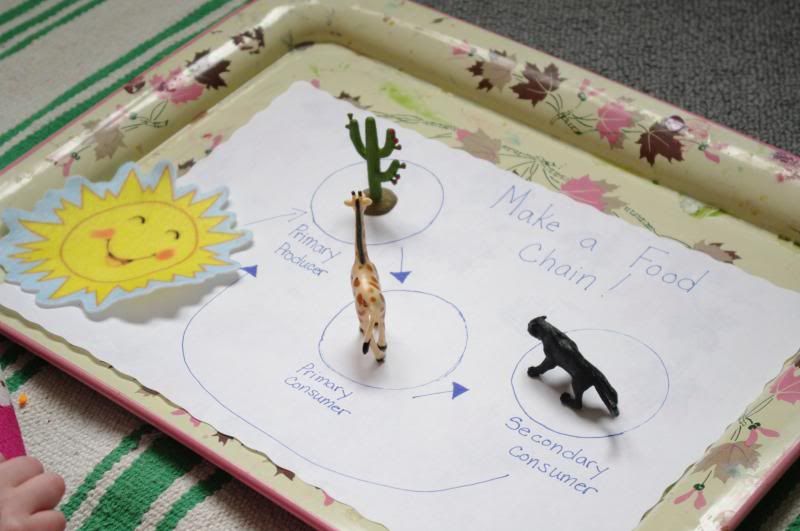 Apparently a cactus grows in the savanna. Mister and Ladybug pick a producer and two consumers to make a food chain.
More Complex (Complete) Food Chains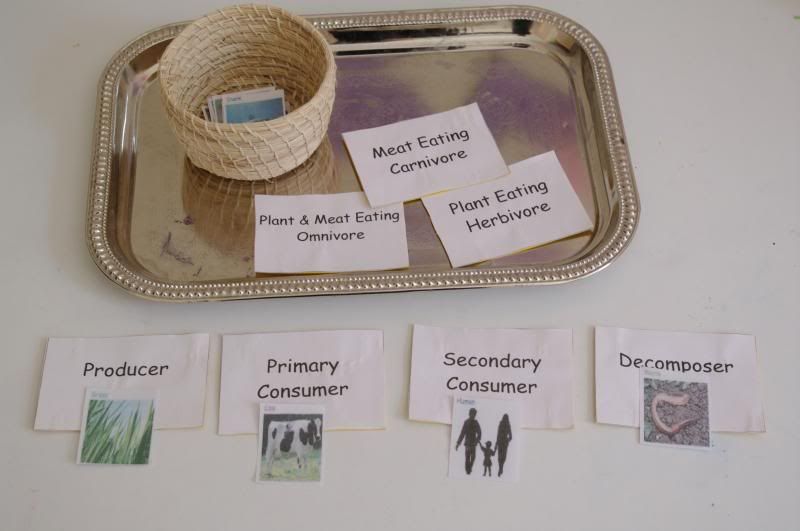 Chose the pictures to make a food chain and label the omnivore, carnivore, or herbivore.
Art
Math
Number writing practice because who doesn't love a white board?
Fill in the missing numbers on the dinosaur eggs. This was defiantly a challenge activity for Mister and Ladybug.
Game for two
Literacy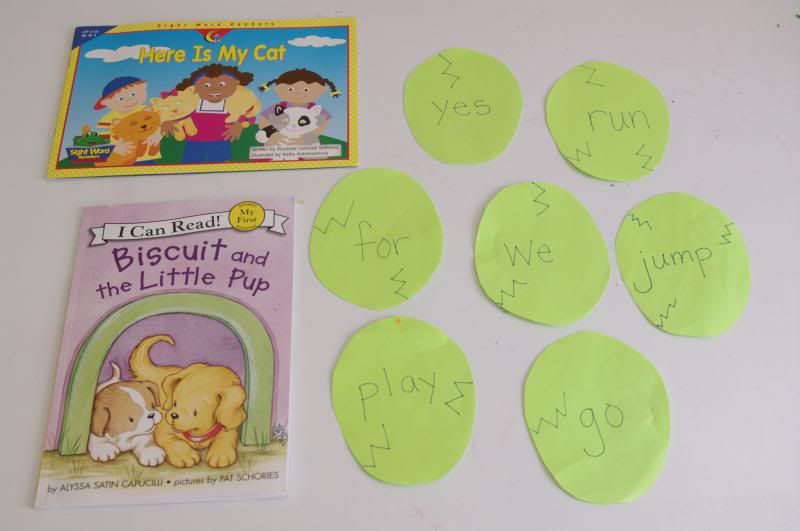 Dinosaur egg sight words (Mister's word) . Ladybug is reading Biscuit books (her choice) and Mister is reading sigh word readers.
Sight Word Soup - This game is played like Scrabble Soup, but with sight words. Each sight word is written on a card and a chip. One person picks the top card and shows the sight word. The players put in their spoon and scoop out sight words written on wooden circles and blank circles. When they find the the sight word they call it out and put it on their board. When the cards are all gone the person with the most wooden sight words wins.
Practical Life - Name Writing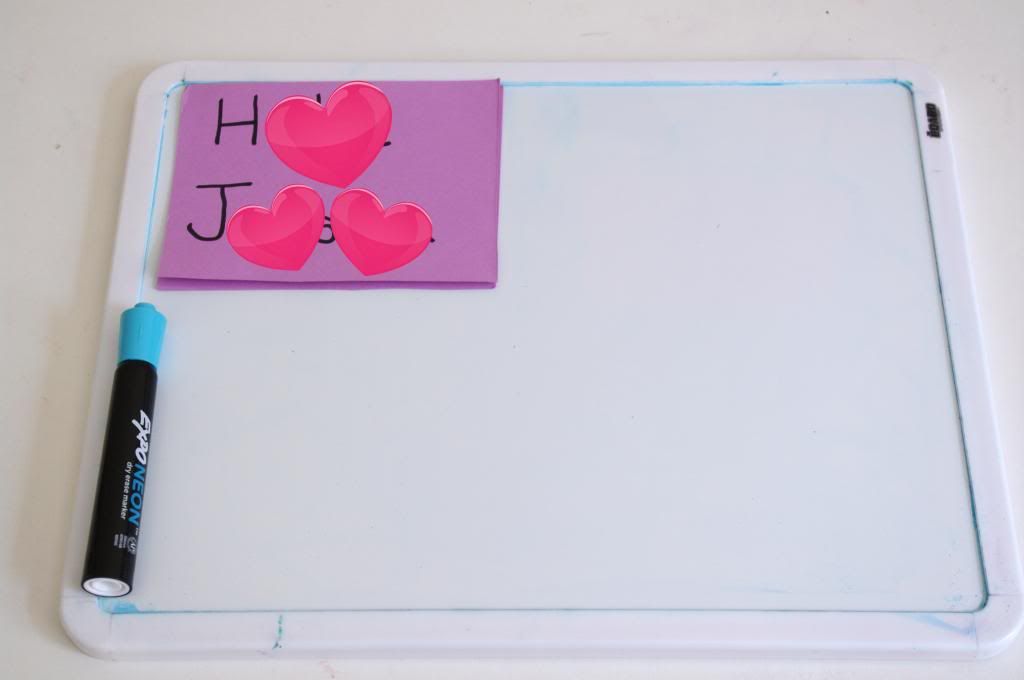 The Wee One
Two of the things on her shelf
Sensory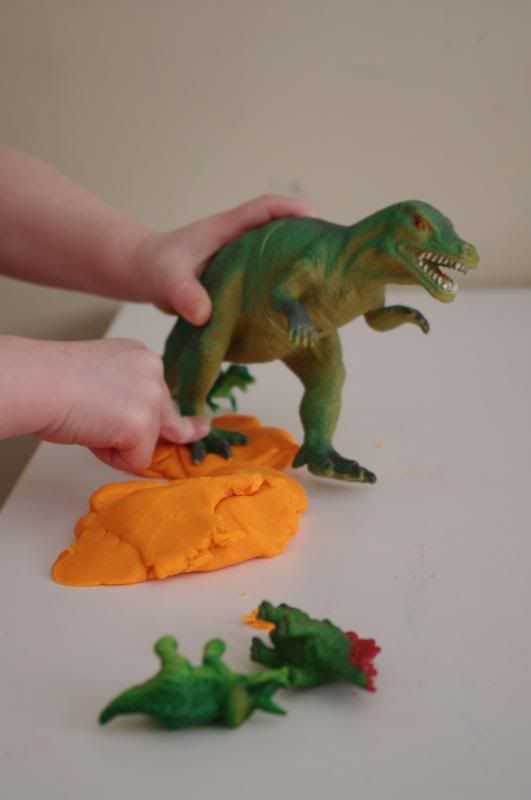 Dino feet prints
Dinosaur eggs
March? Not so much in the tundra, which is why we are still in our pajamas in some of these photos. I mean it's hard to get out of them when the windchill is still hovering around 0.