We are starting out Halloween with a bang. We have a porch full of mums, cornstalks, and critter food pumpkins.
The squirrls have found a new place to dine and it isn't our bird feeders.
I started off the day by reading "Pumpkin Eye" and then talking about how a pumpkins turns into a jack o lantern when you carve it. I think we had a lot of fun.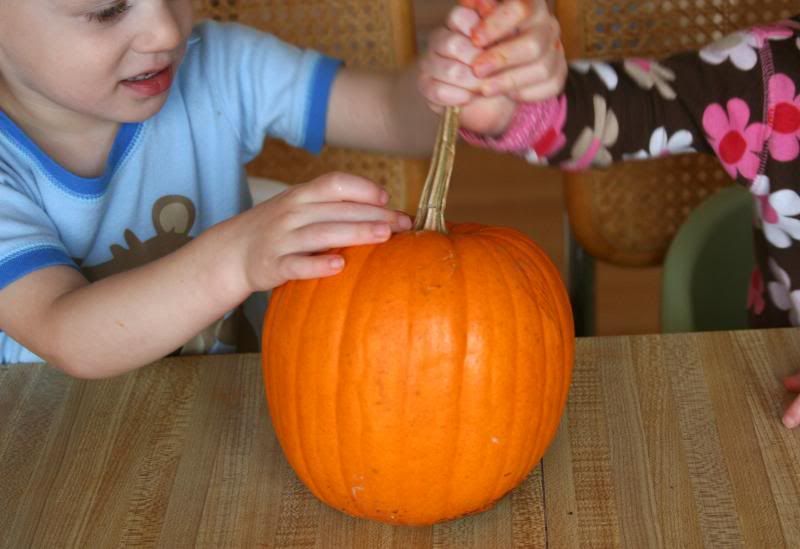 We started by describing the pumpkin. I have been trying to get G and H to use descriptive words other than good.




After I cut the top off, I had G and H pull out the pulp and seeds. They described how the inside of the pumpkin felt. They came up with great words like "gooey".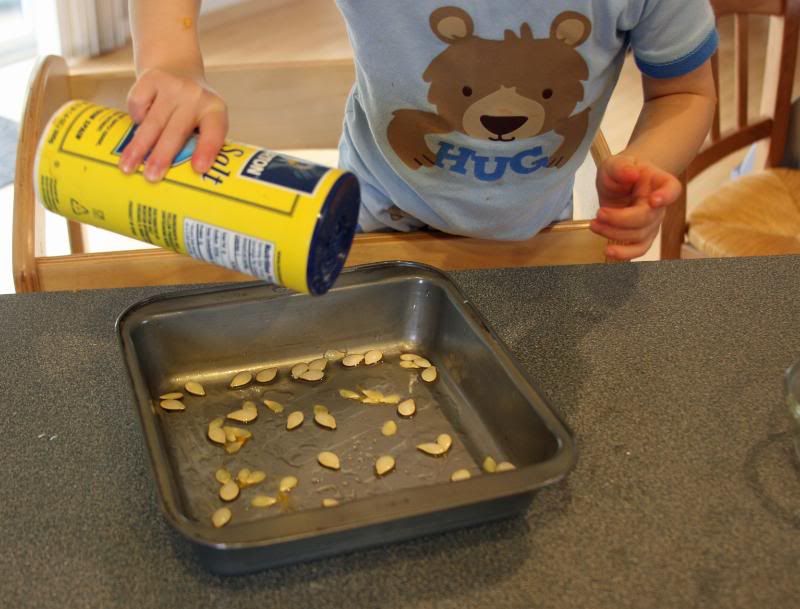 G and H helped prepare the seeds by brushing on olive oil and sprinkling salt. When the seeds were finished roasting G and H determined they tasted like popcorn.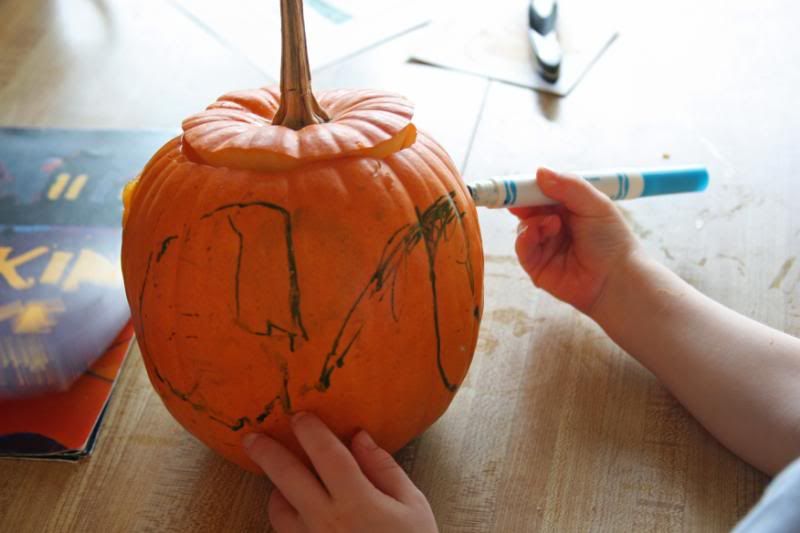 They each drew part of the face on the pumpkin. This was the hardest part because they had to think about how it should look when I cut it. As you can see it doesn't really look like a face.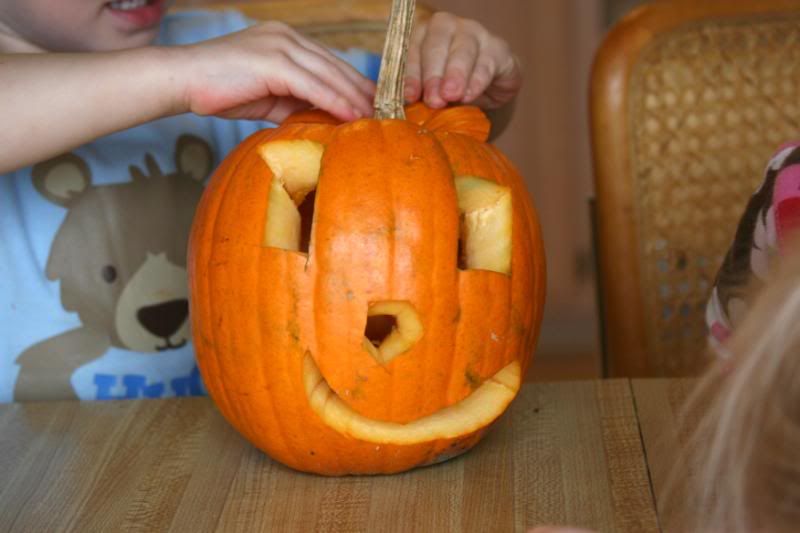 G and H helped me carve the face on the pumpkin. We then took it to the bathroom and put in a candle to really see it.




We wrapped up the activity by making jack-o-lanterns out of paper plates, paint, and precut shapes. I had a variety of shapes for the eyes, nose, and mouth for G and H to pick since we are still practicing with scissors.