Paint chips.
They are so awesome they deserve their own line. If you have searched Pinterest, then you have seen the abundance of crafts using paint chips. Really, why not when they are free and come in every color you could dream. We used paint chips to make desert silhouettes and I adore the results.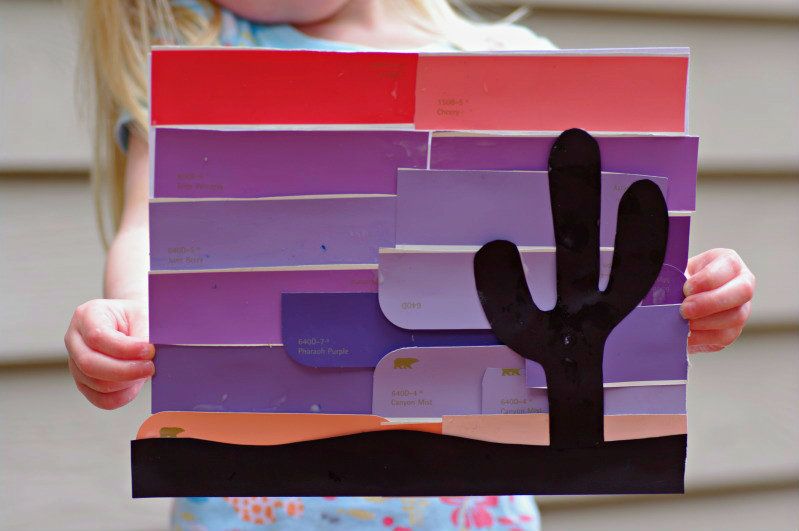 Ladybug - Can you guess who likes purple?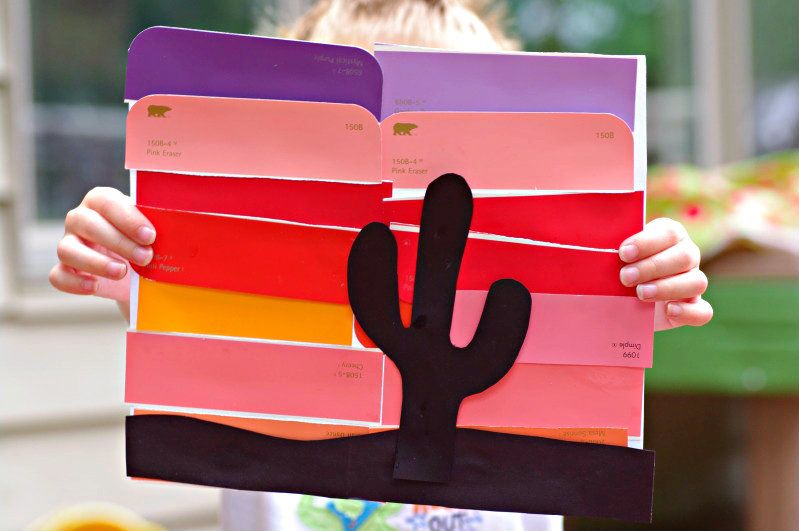 Mister - I know that he isn't a huge fan of art, so I made sure to model how to cover the entire paper with paint chips.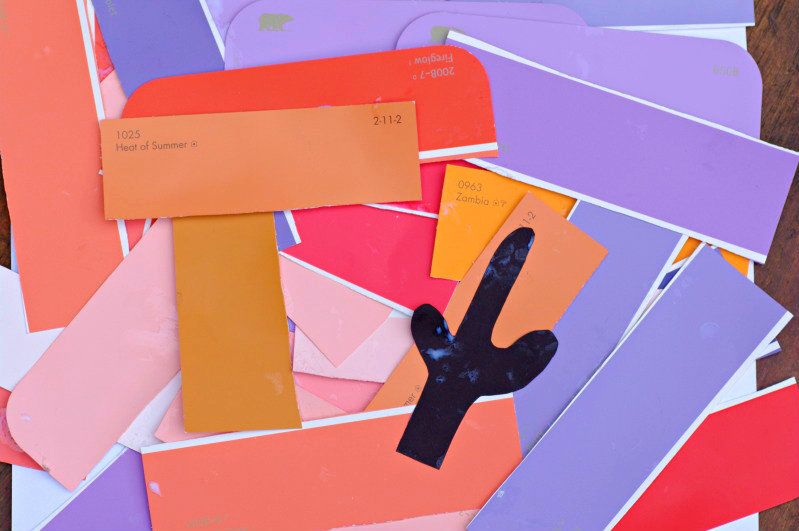 The Wee One - Her picture sparked interest in collage.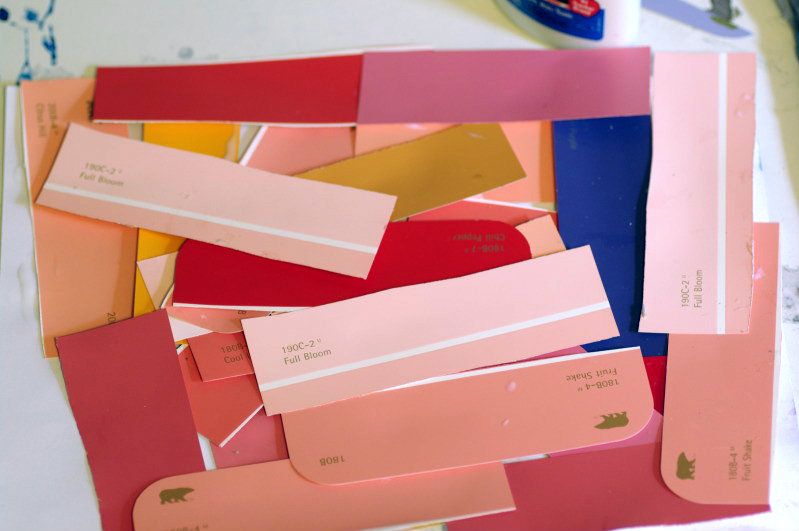 Ladybug's desert colors collage
First we looked at pictures of silhouettes and talked about what they all had in common. Then, we talked about dessert sunset colors and read
Listen to the Desert
.