I found this great art project at
Unplug Your Kids
. It's geared towards older kids, but I thought it would be fun to give it a try.
I added too much water to the dish and we had to start over. There wasn't any complaining since that meant they could add more food coloring. Don't do this project before family photos because your children will have lovely rainbow colored hands.
I divided about 1 tablespoon into 4 parts so G and H could pour them into their cups.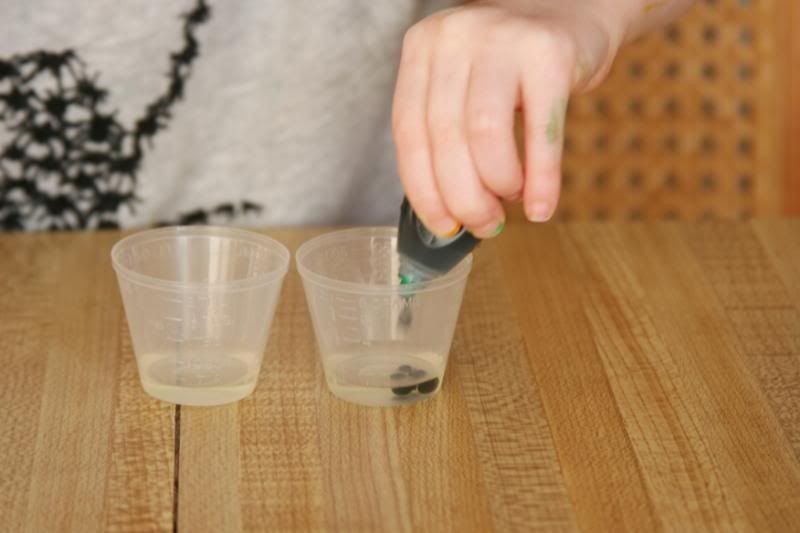 The eye dropper is great practice for prewriting and writing.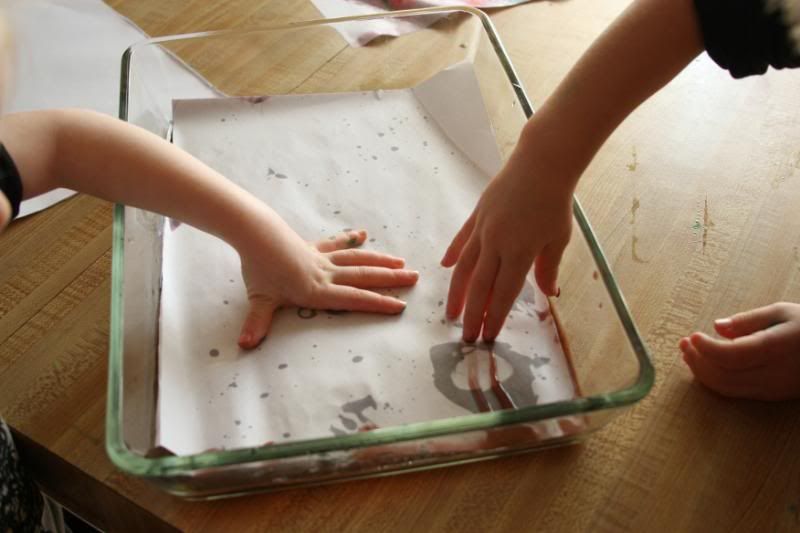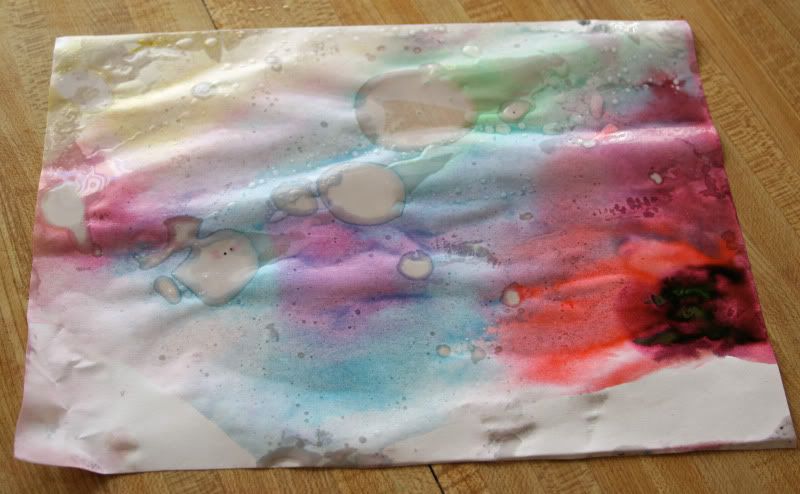 Not bad for a duo of rowdy two year-olds.