My childless brother-in-law once said Halloween was his favorite holiday because he didn't have to spend it with his family. I think Halloween is my favorite holiday because of my family. To be honest I think they are all my favorite holidays. We have been doing some Halloween themed activities (shocker since it's Oct.) and G and H have had a blast.
We made orange play dough using gelatin. They loved smelling it and then using Halloween cookies cutters.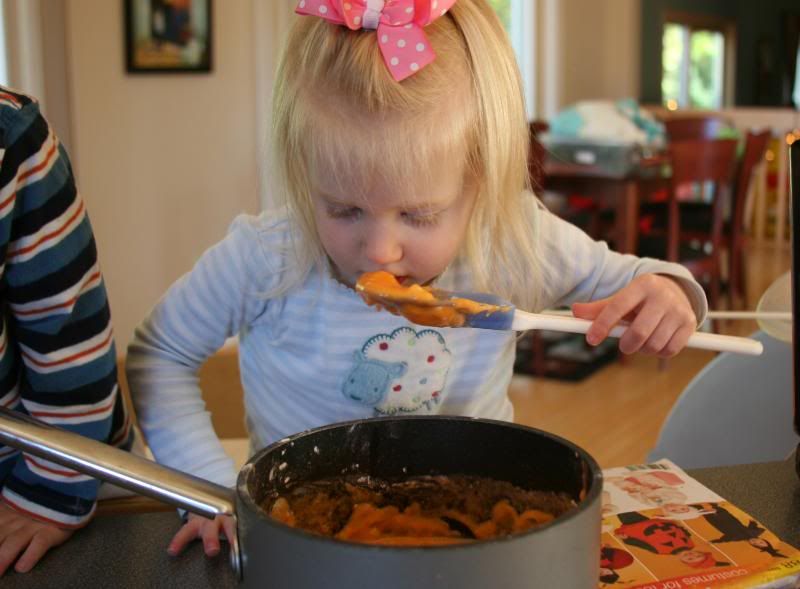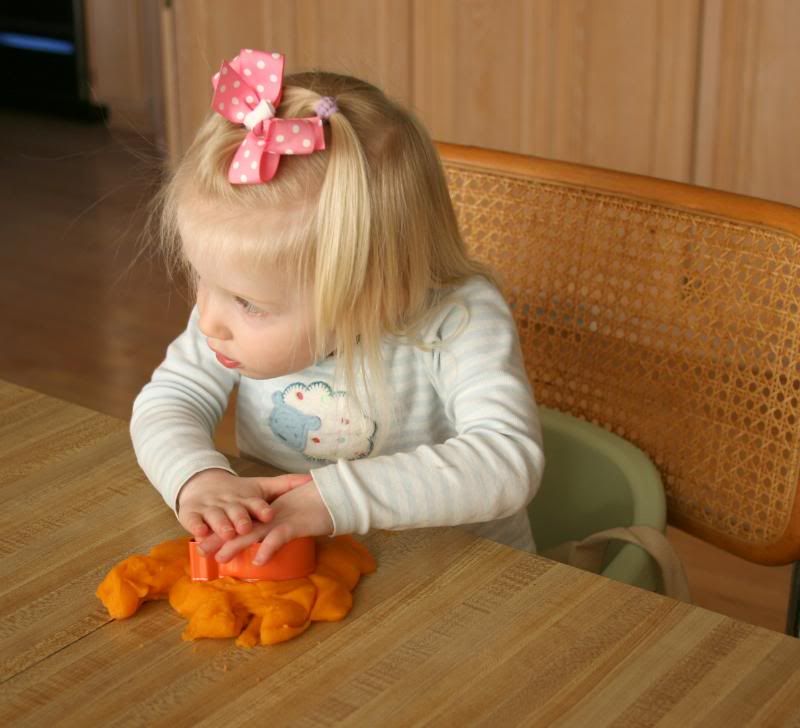 I found a pumpkin ice cube tray at the Dollar Store and some Halloween pom-poms at Target. They loved using the chopsticks to put a pom-pom into each pumpkin space.