I am not a baker as you could probably tell from the cookies. You have to measure and be accurate. I am more of a throw it together and smell kind of cook. So, my husband does most of the dessert and baking around here. I planned to make pumpkin ice cream all week, but decided it would be best to have him around. We used the Ben and Jerry's Ice book for our recipe. Just what I need to shed the last of the baby weight.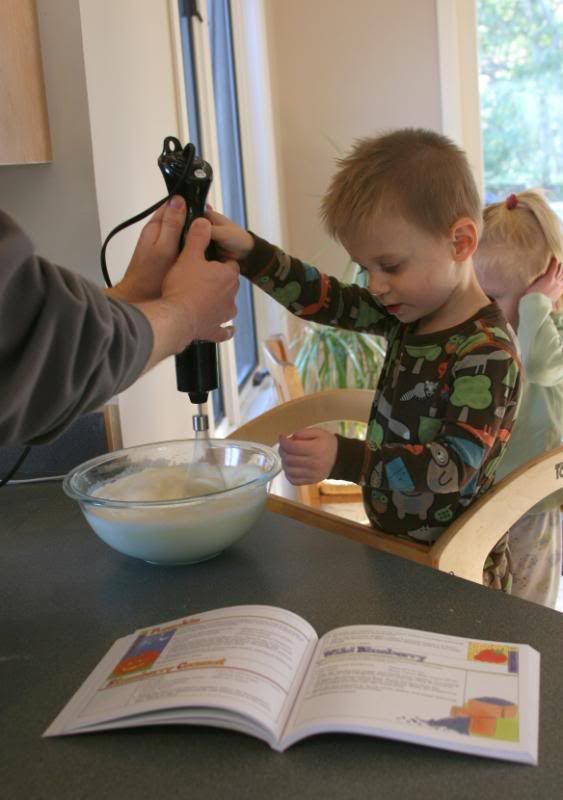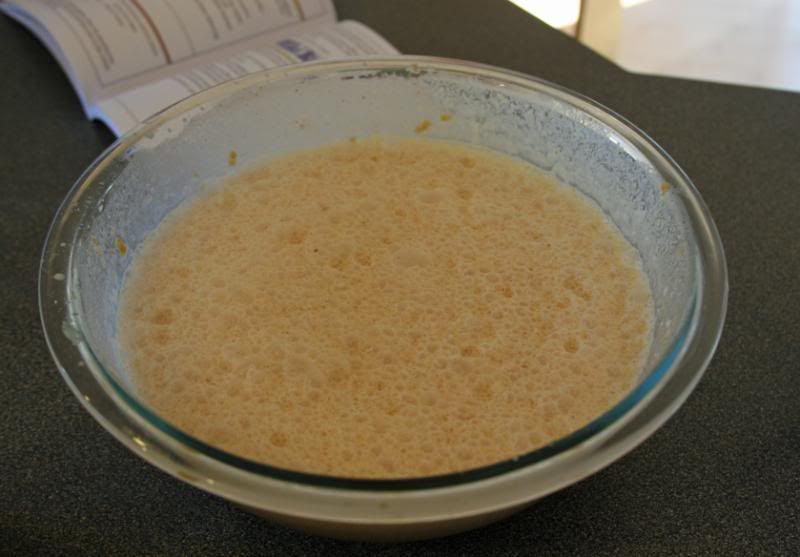 The ice cream is ready for the ice cream maker. It made more than we expected.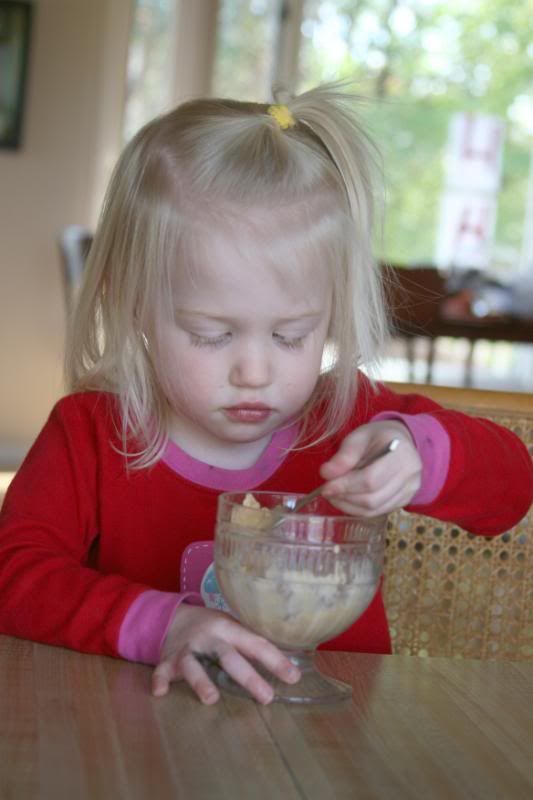 Sweet Cream Base
2 large eggs
3/4 cup sugar
2 cups heavy or whipping cream
1 cup milk
Whisk the eggs in the bowl until light and fluffy, 1-2 min. Whisk in the sugar a little at a time and whisk until blended. Pour in the cream and milk and whisk to blend.
Pumpkin Ice Cream
Sweet Cream Base
1 can unsweetened pumpkin
1 teaspoon ground nutmeg
1 teaspoon ground cinnamon
Prepare the Sweet Cream Base and pour 1 cup into another bowl, add the pumpkin, nutmeg, and cinnamon. When it's mixed add this mixture to the rest of your cream base and blend. Put it into your ice cream make and viola in a few hours you have your own B&J ice cream.
We found it took almost 2 hours to fully mix in the ice cream maker since it makes a lot. Also we will cut down on the nutmeg and cinnamon next time. Overall it's a fun Halloween ice cream.