I found these cute little letter stamps in the dollar section at Target. I thought they would love to stamp, but sadly I found it more interesting than they did. I will try them again in a month and maybe we will have better success.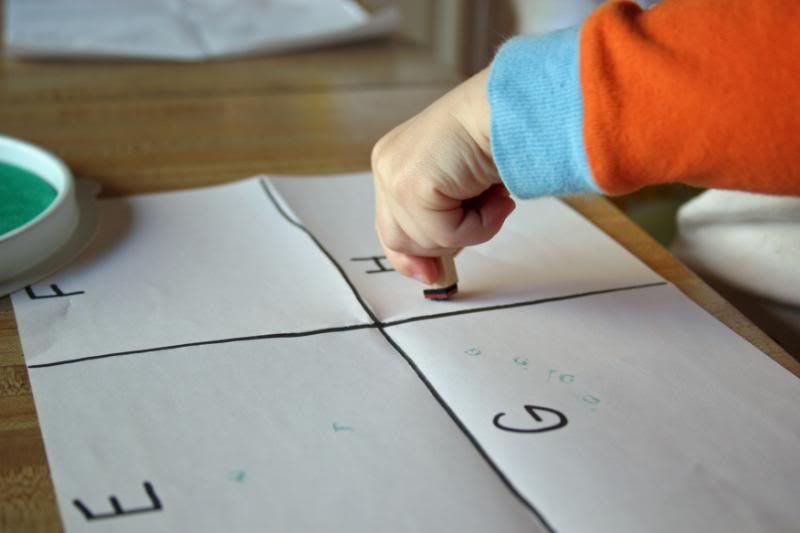 Matching stamps to letters.
I put out a basket of letters and objects to match. The letters are from the Melissa & Doug puzzle and the objects are erasers I found at Michaels. The only downfall to the erasers is they pull apart into tiny pieces. I can just see the kids playing with these in the classroom. I might try some Crazy Glue to keep them together. They are the perfect size for initial consonant recognition.