Yesterday G and H had no interest in activities. Today they couldn't get enough and sadly I didn't have enough for them to do. We did finish our letter I art project with I is for Island.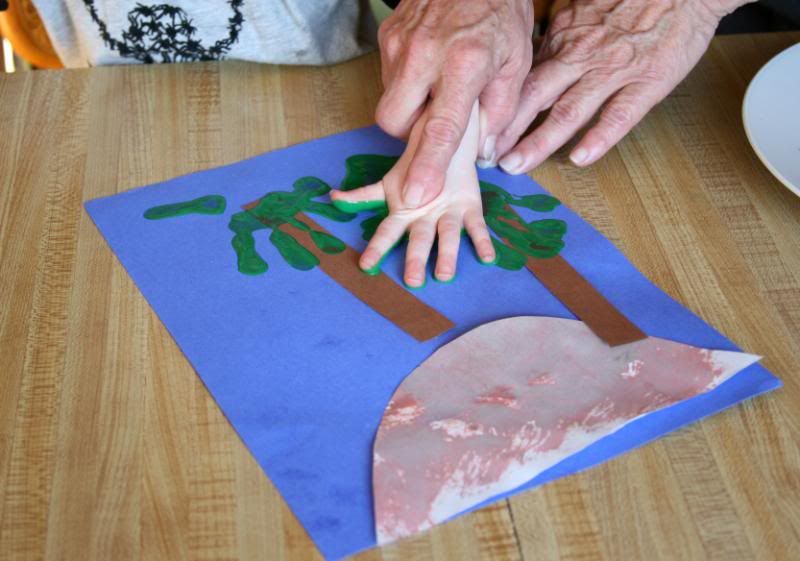 G and H dipped their hand in paint to make the palm tree leaves.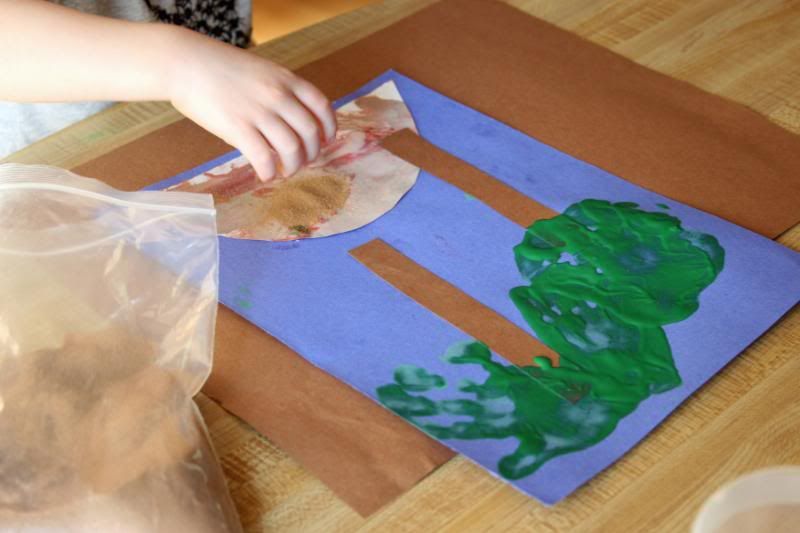 G and H added sand to the land. I know, I know sand, paint, and two year olds is asking for trouble. It's a good thing we had Nay-Nay to help.