I can't believe this month is almost finished and I feel like we have so much to do! Tomorrow is the last day of summer and it's time for all things fall. Like every year, we will be going to the apple orchard to pick apples for apple butter, apple pies, apple eating, and what ever else we can make. As a preview to our annual apple picking I read the book
Life On An Apple Orchard
. It's pretty long, so I picked out the most important and interesting parts on each page.
After we read, we did some movement with
5 Little Apples
, but I changed to the words in preparation for a subtraction activity.
Five red apples hanging in the tree (Hold up 5 fingers)
Red and delicious as can be (Rub tummy)
(Name) shook that tree as hard as she/he could (Shake the tree)
Down came one apple (Apple falling)
Mmm it was good (Take a bite)
They were ready to refocus and sit after our song, so we cut open an apple for investigating. As they looked at the apple, we talked about each part and made chart as reference for their work.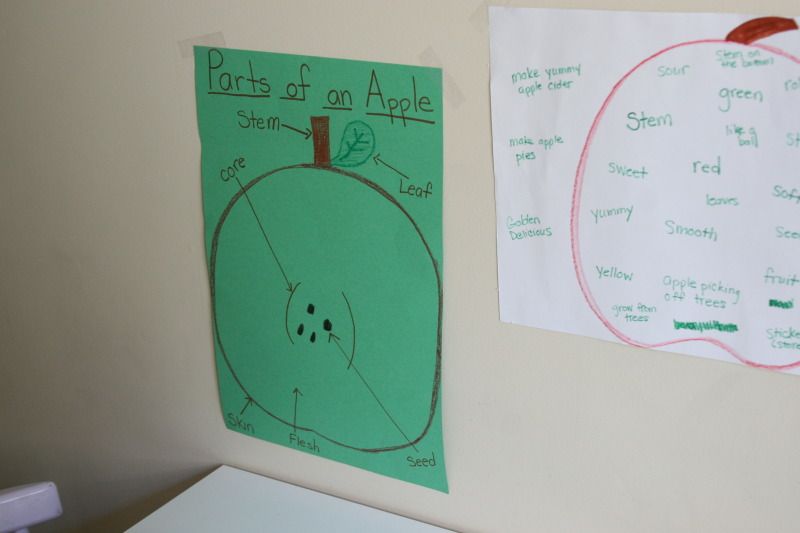 I didn't plan on including the core, but Ladybug noticed that the middle of the apple looked different from the rest of the apple.
Parts of an Apple was available on the shelf along with the cut apple and magnifying glass.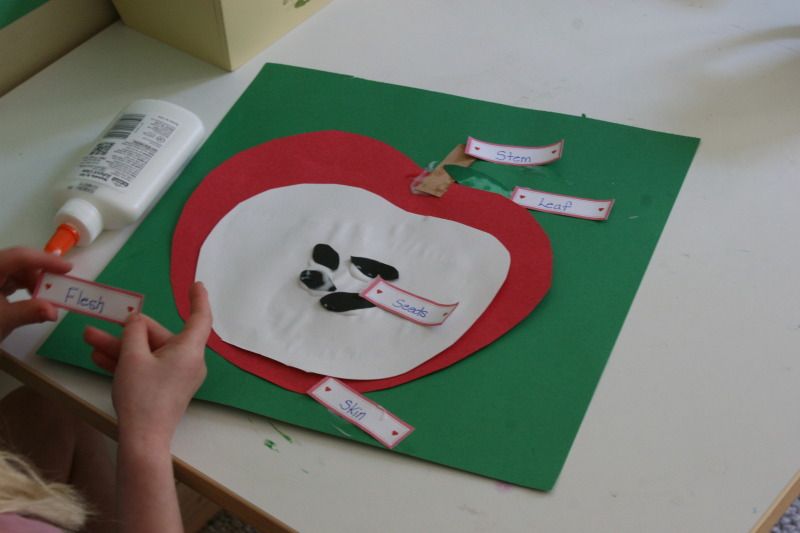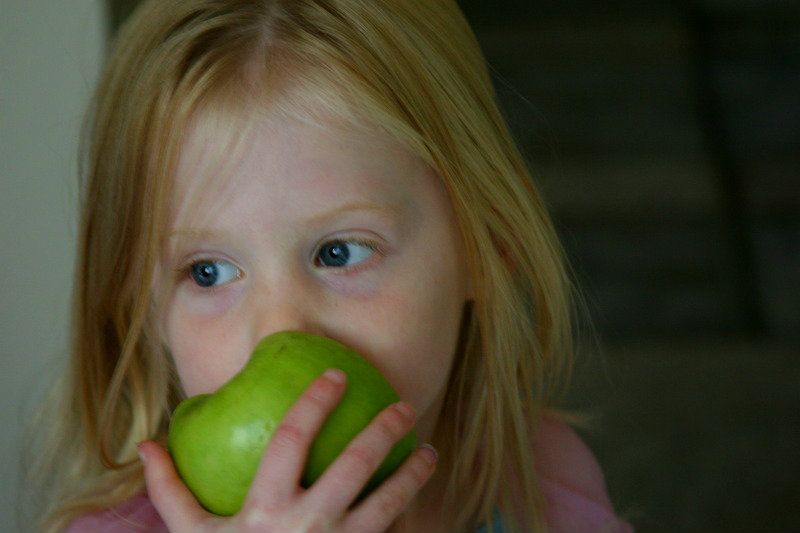 Being a good scientist - It's hard not to just take a lick.
I realize that this activity isn't original, but it's fun and easy to expand on the original idea.