The neat thing about doing a theme two years in a row is watching kids grow in their learning. I have been able to see what they remembered and how much more they are learning this time around. And let's be honest, it's also nice to have a lot of materials ready too.
As a baseline for their knowledge, I presented them with 4 apples. I asked them to tell everything they knew about the apples. I put all their ideas inside the apple. The Wee One took no part in this and told me, "NO!"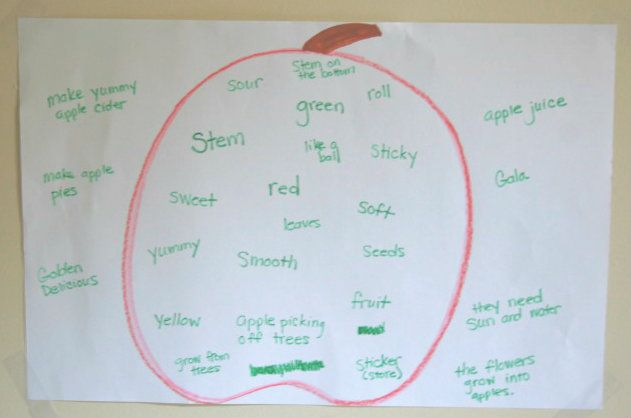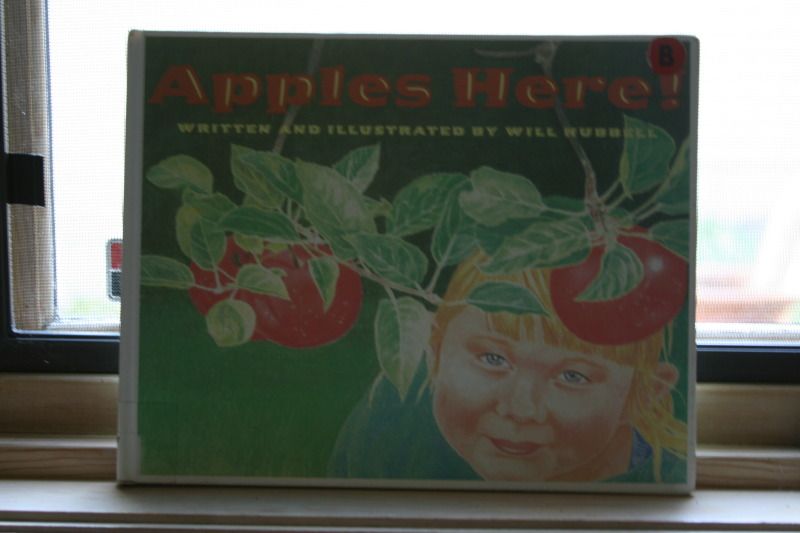 After we gathered their ides, we read
Apples Here
and added to our knowledge. I put all the things we learned on the outside of the apple.
By this point they were all ready to "just get started" with painting. They stuffed a brown paper bag, put a leaf on a string, tied it around to make a stem and painted. After Mister and Ladybug (the Wee One told me, "NO!") finished we hung them in the tree. Now, we have our very own apple tree.
My husband came home and home and asked me why there acorns in the tree. Sigh.