The Wee One, who is only 2 years younger than Mister and Ladybug, feels frustrated that she can't do the same activities so I always try to give her some things along the same thing. I am amazed at what she picks up from Mister and Ladybug's work, but I want her to feel successful at her work on her level. Here are a few money related activities on her shelf.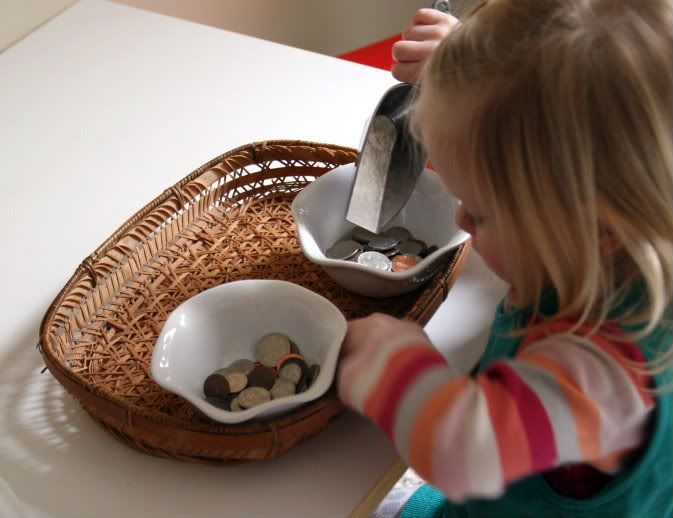 Money transfer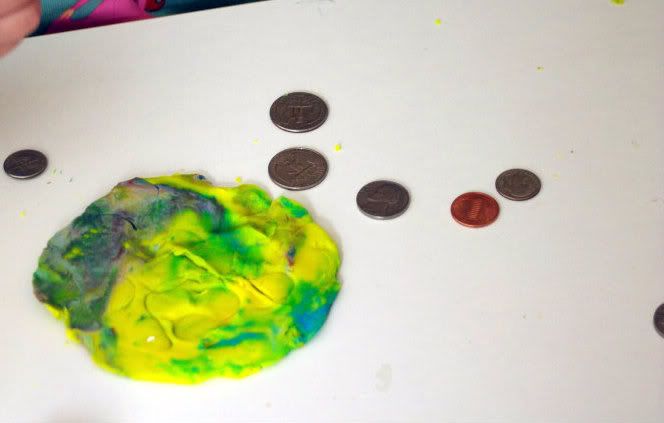 Money imprints - First she used her hand to make the dough flat and then used a roller.
Where does it go? For some reason the Wee One loved this activity and she made me make more cards. She had to match the coins to correct pattern. As an extension we counted each type of coin.