The month is just flying and I have yet to post the work we have been doing or not doing. If it's not one thing, it's another and another this month has been Mister and Ladybug's birthday. We have managed to fit school in here a there and here are some of our preschool activities.
Math
- We are working on coin identification and value and counting by 5s and 10s.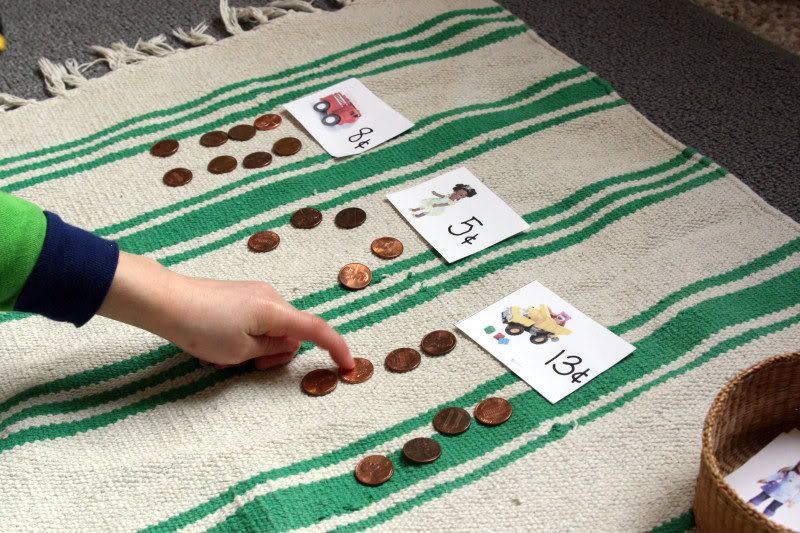 What can I buy with pennies?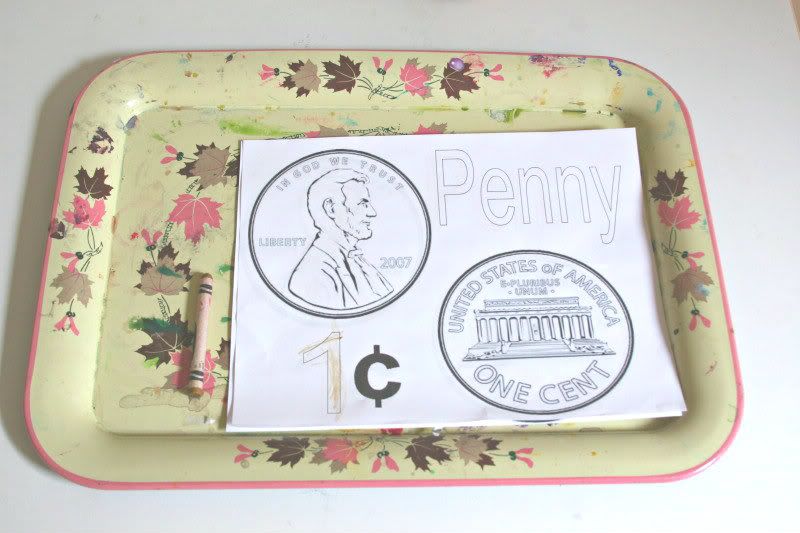 Penny Coloring - This was on the Wee One's shelf too. They put their colored sheets in their Money Book.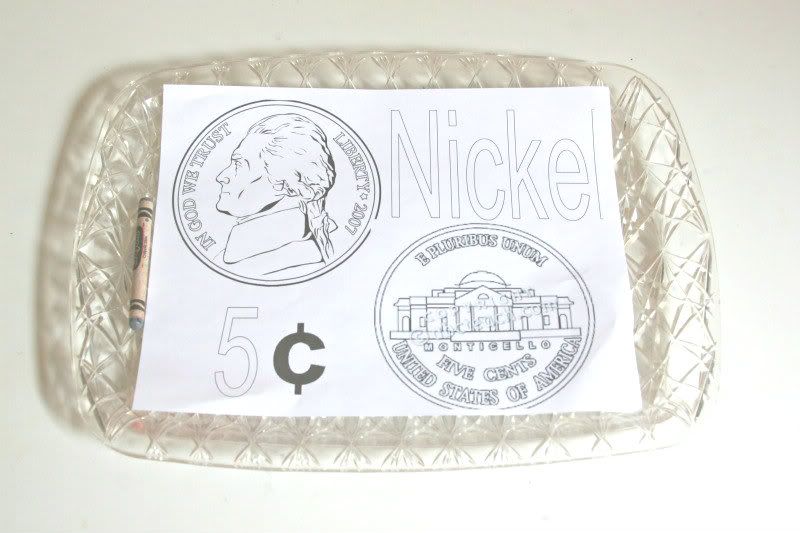 Nickel Coloring
Counting by 5s
What can I buy with nickels? I attached values to each picture magnet so it could be matched with the correct number of nickels.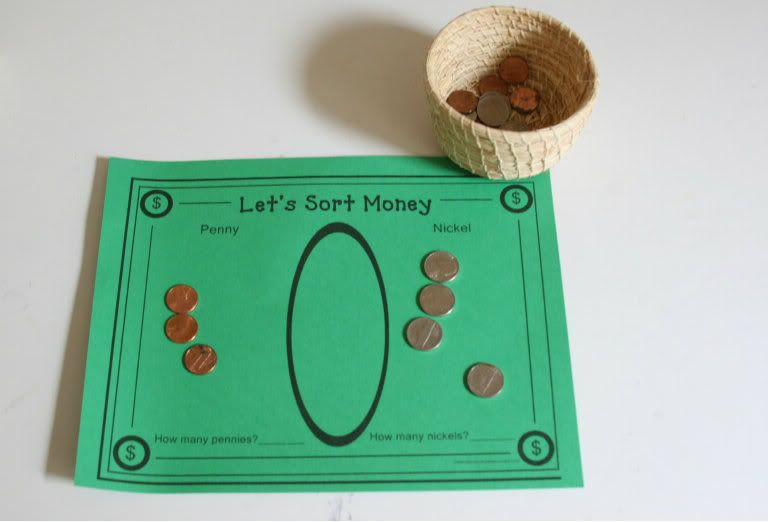 http://creativepreschoolresources.com/2012/01/27/penny-nickel-sort/ - Nickel and penny sorting. This is Wee One approved.
Literacy -
Mister is mostly working on CVC and sight words and Ladybug is working on reading more complex sentences.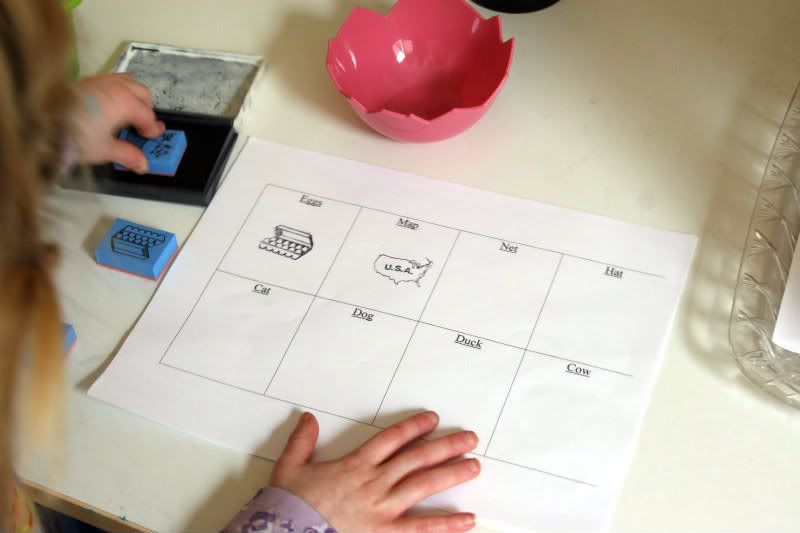 Stamp the correct picture to the word. These stamps are no longer available from Lakeshore.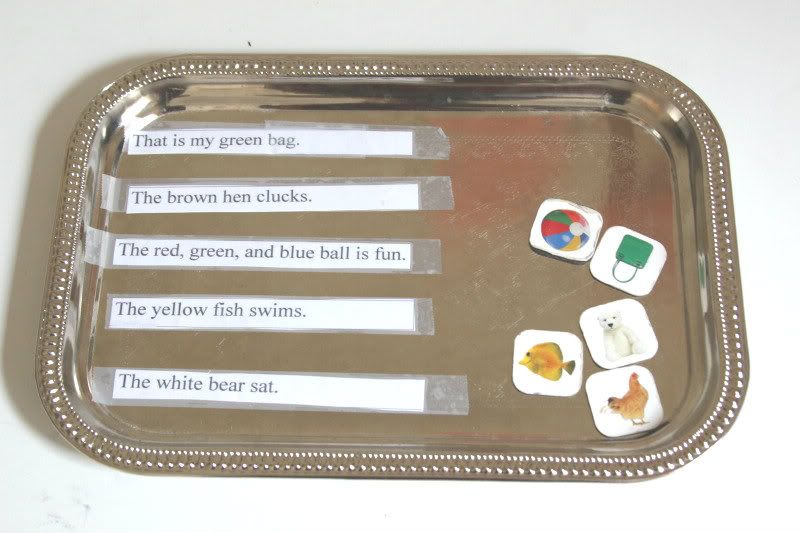 Match the magnetic picture to the correct sentence.
I found a cheap Hooked on Phonics set (on discount day) and the little stories are perfect for Ladybug. Now if I can find a boombox (did I just date myself) with a cassette tape (if I didn't then I surely did not) she could listen to the tapes.