Here are the final activities for the month of January. Overall I think it was successful and challenging for Mister and Ladybug.
Math
This was done as a group activity because it involved mixing coins. Often kids will count all the coins by 5s or 10s without looking at each coin. We started off with easy, single type of coin counting before moving onto two harder coin counting.
The next are activities are either independent work or one-on-one work depending on how Ladybug or Mister's knowledge.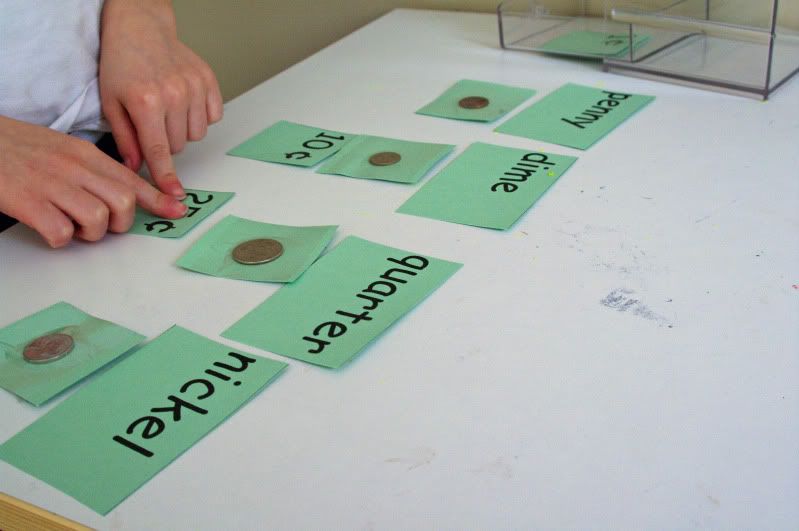 3-part matching
File folder game matching sticks to the correct pocket.
Money Mix-Up. Each coin bag had a slip of paper with an amount and the correct coins had to be matched to each bag.
Literacy
We put literacy on the back burner to focus on math. While Ladybug hemmed and hawed all month, Mister was very excited. The next two activities were done in order. The first was
matching words to pictures
and it became increasingly harder from there.
Fill in the missing letters and stamp.
Stamp and write - two challenge words
Practical Life - Penny Cleaning
Dirty pennies
Salt
Vinegar
Water
Paper towels
Mister and Ladybug enjoyed sprinkling salt on the pennies after they were dipped in vinegar and rubbing to see the changes. You could also mix 1 teaspoon of salt in 1/4 cup vinegar and drop the pennies in for about 10 seconds.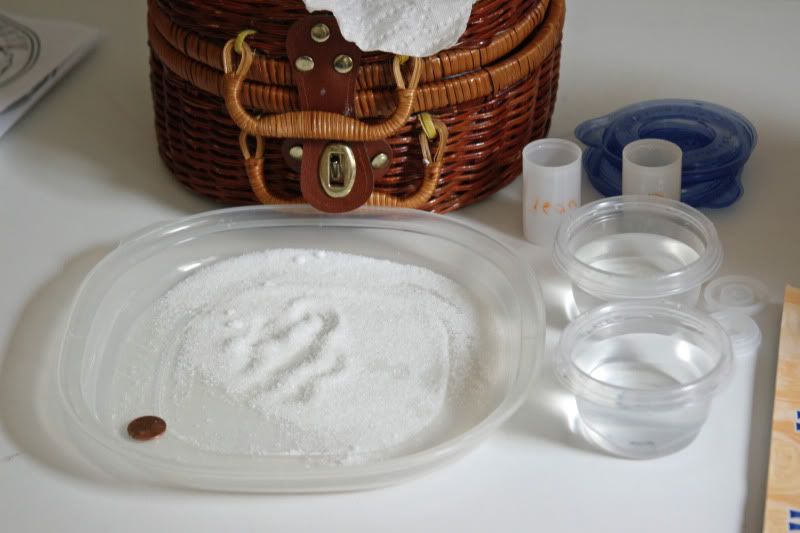 Art - Design your own money
I hope you found something you liked and can use this month!