I bought a pack of rainbow circle stickers for this month and they have proved to be very versatile. I have used them in for the Wee One and Mister and Ladybug.
First the Wee One helped me put on the stickers (she had insisted on putting the same color of stickers over the stickers I already put on) and then she matched the pom-poms to the color.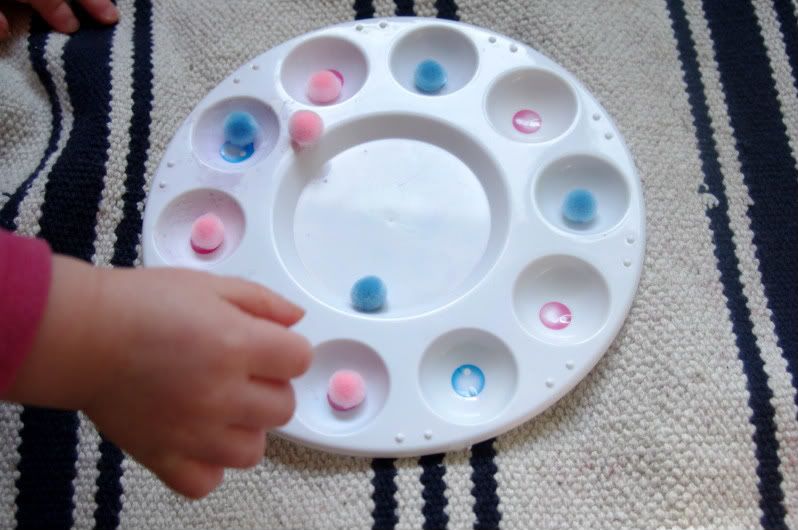 This activity reinforces one-to-on correspondence.