Our Goodwill has an excellent section of books and most are in good condition.
Awhile back I found a collection (almost complete) of sight word readers. I thought this would be a good part in our easy reader collection and since they were half-off I thought why not.
We have been reading
Animals
and did an easy extension using "I like to" as the prompt.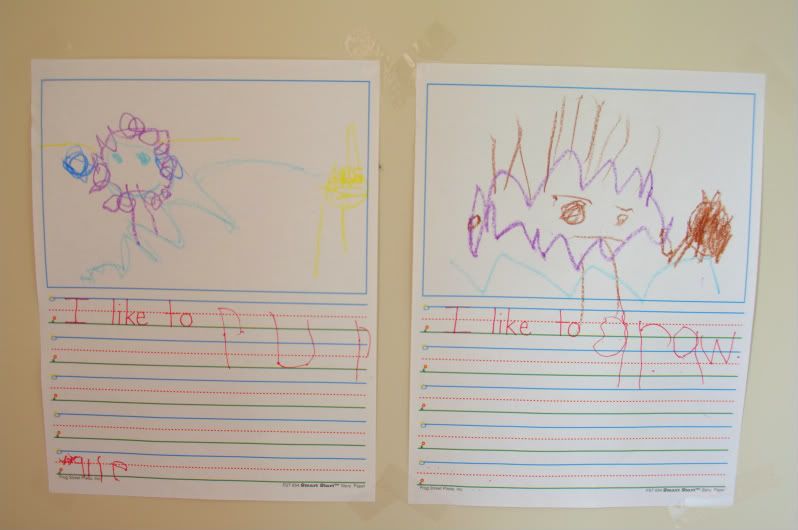 I asked them to use at least three colors in their drawing. I also told them not to worry about the lines for writing.
Scholastic has
Sight Word Readers
for downloading and printing.