Here are the first set of activities on our shelves.
Math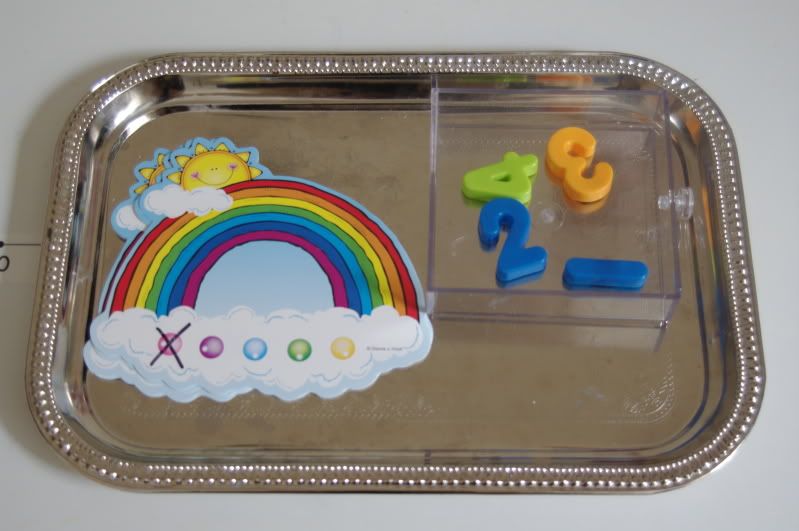 Beginning subtraction - When I presented the activity I did a think aloud and said, "There were ____ dots. One dot was crossed out and now there are ____ dots."
Literacy


Roll a word - I think I should have put green as first so it was go and stop.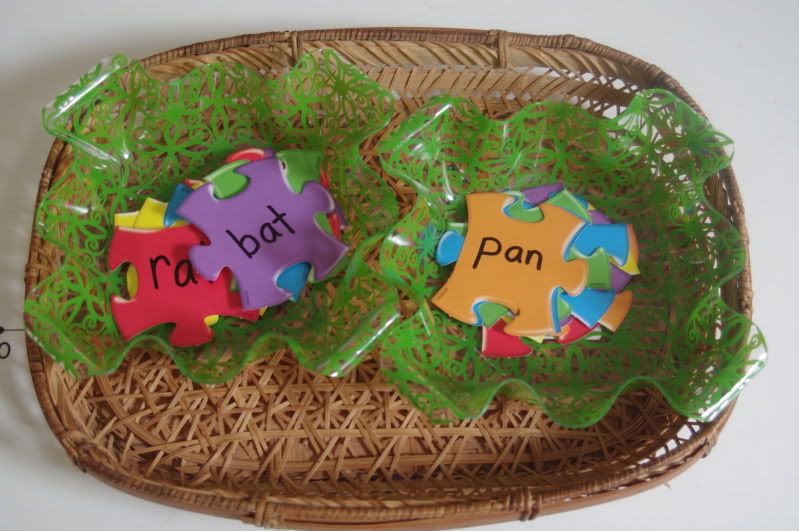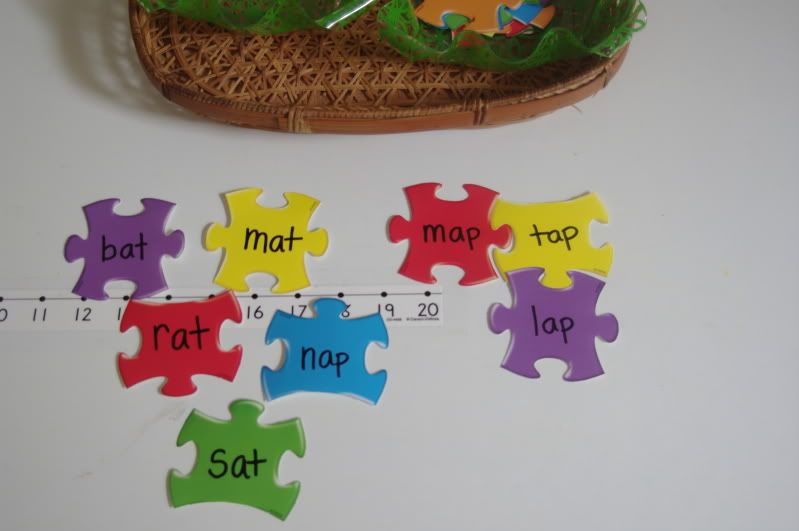 Words that rhyme puzzles
Sight word sentences. When I presented this I made them aware of the capital letter at the beginning as a clue for the first word and the period at the end to send the sentence.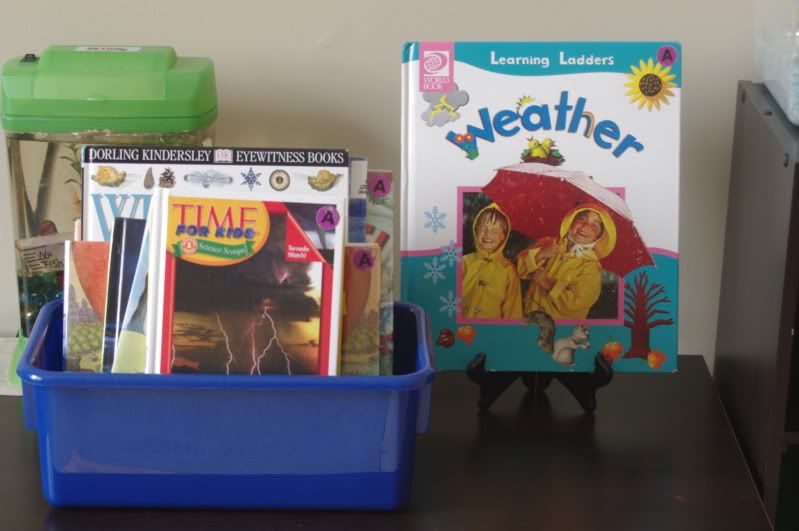 Nonfiction reading - I separated the books into fiction (in the book sling) and nonfiction on the shelves.
Sensory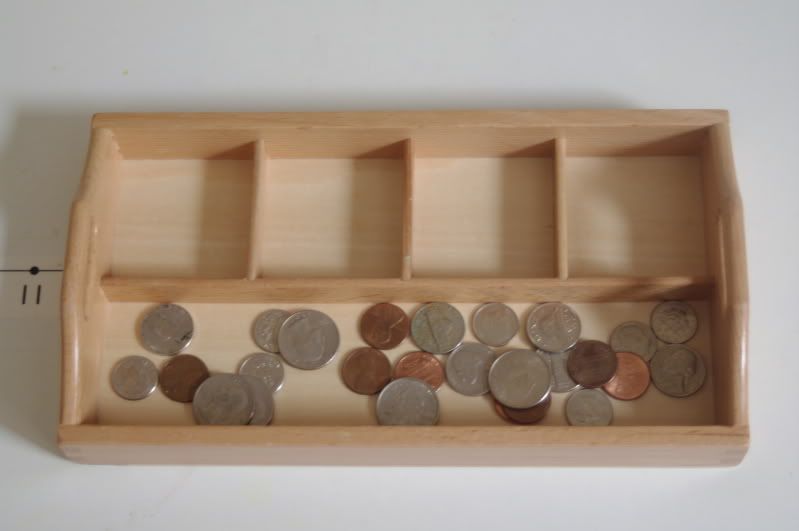 We are starting to discuss money this month and I put a coin sort out.


Practical Life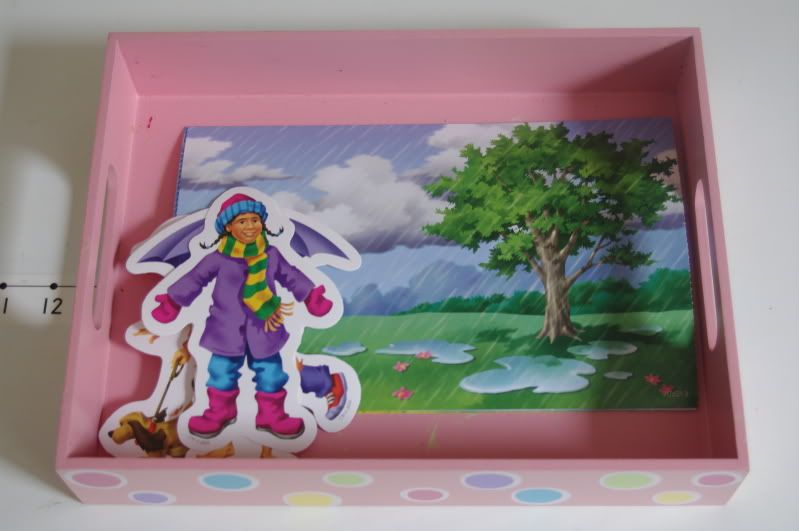 Dressing for the weather.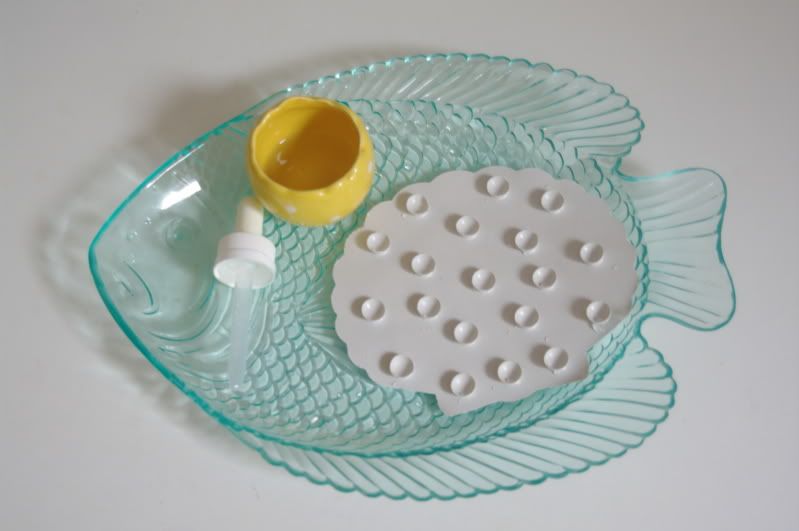 Raindrops
Art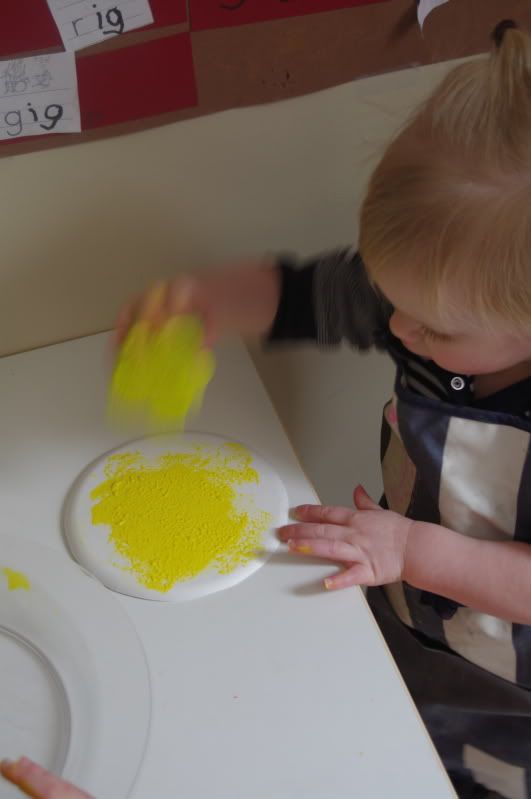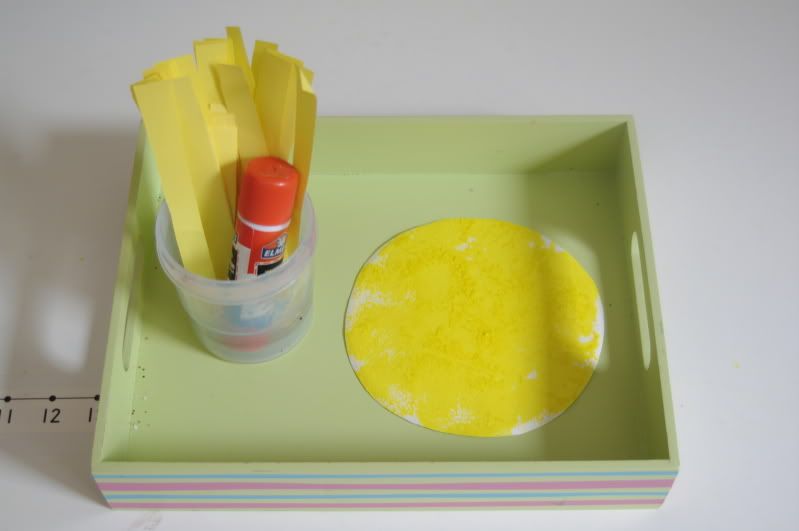 When the circle dried I put them on the tray to add rays.