Mother Nature gave us the clouds and the rain and we made the rainbows.
Art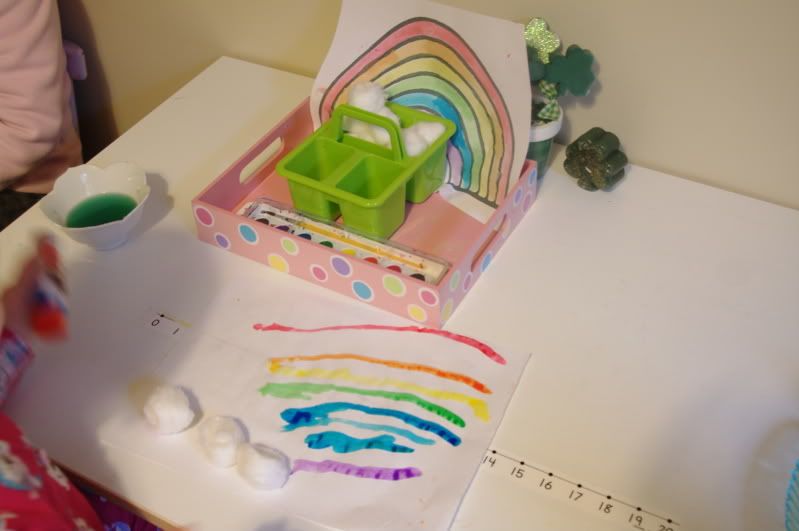 Mister and Ladybug helped me paint the rainbow that they use as reference to make their own rainbow.
Math - This was our second graphing activity and they did very well. After they finished graphing I asked questions like which had the most/least. which were the same, and as a bonus how many more does ___ have than ____.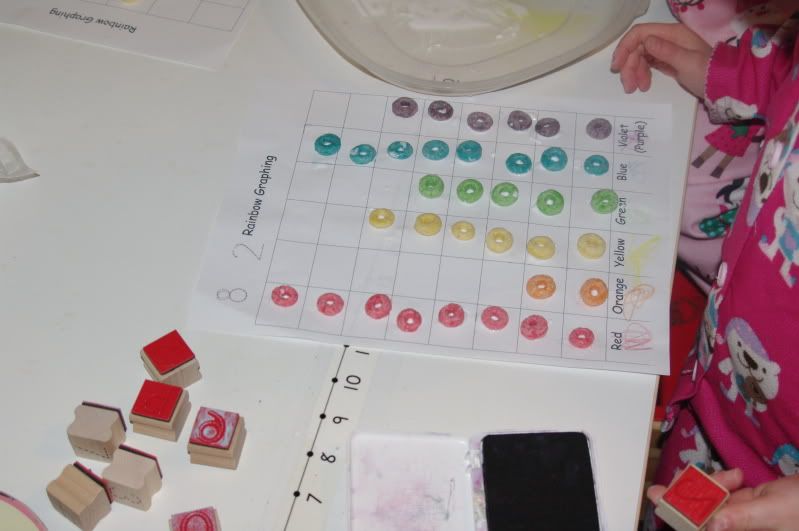 Mister and Ladybug went CRAZY for the Fruit Loops...sugar, kids who would have thought?

Science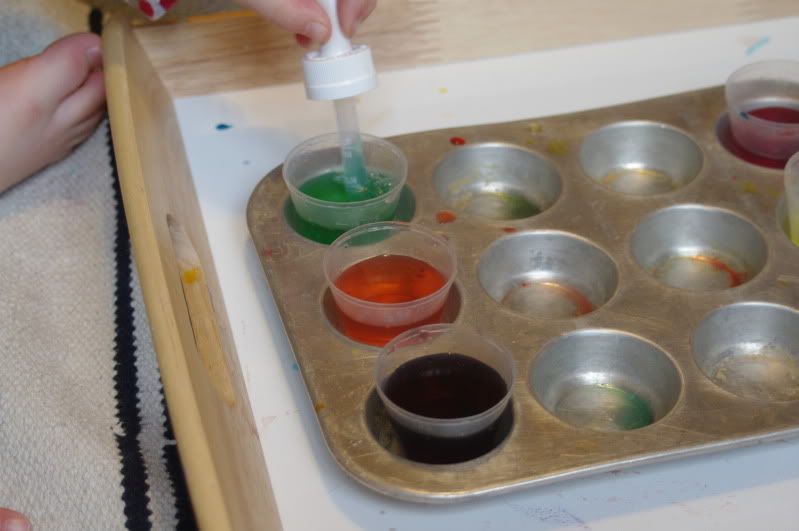 I gave Mister and Ladybug the primary colors and asked them to make the rest of the rainbow.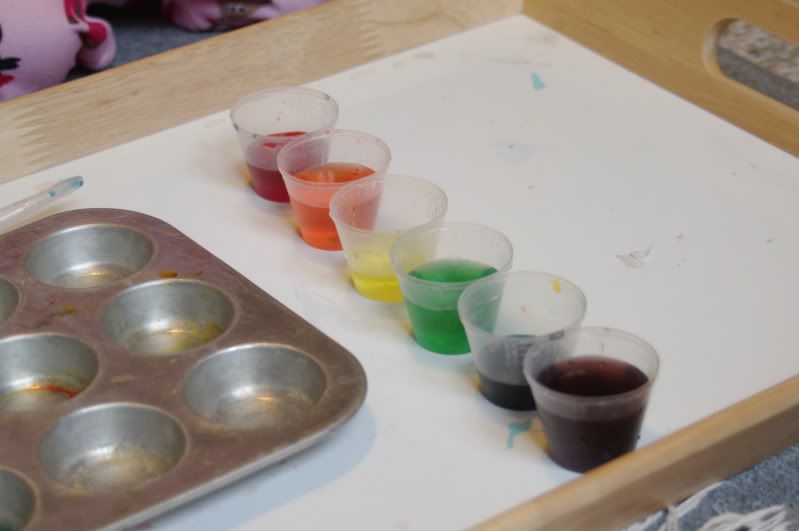 I had Mister and Ladybug line up the cups in ROY G BIV minus the I.
Literacy - We read a few books and the letters that made up RAINBOW.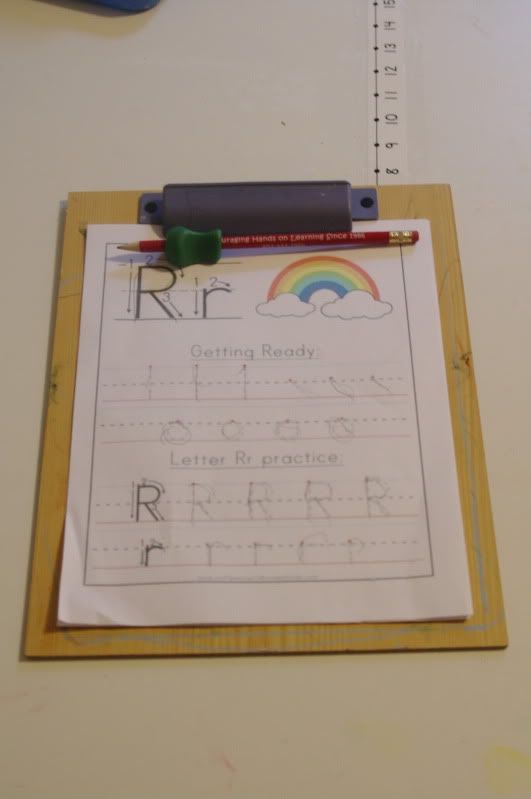 I am not huge on handwriting sheets, but Ladybug is starting to get into writing and wants to write each letter correctly. Confession of a Homeschooler has an entire rainbow unit.

Food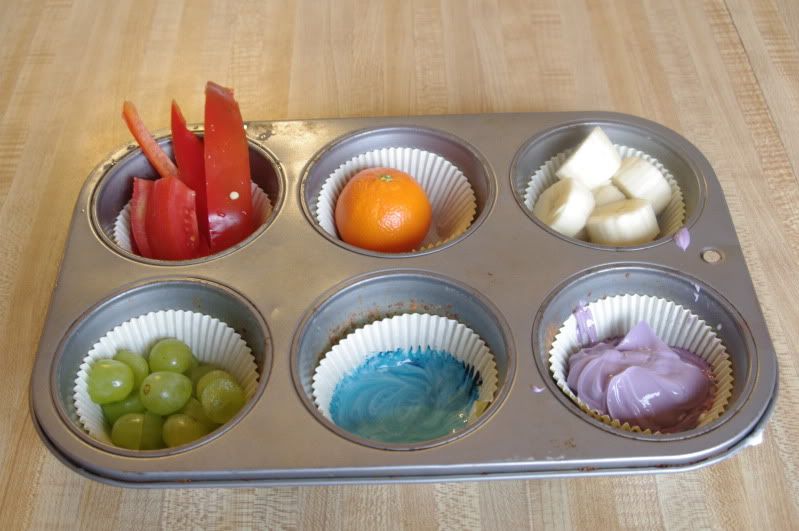 Mmm blue dip and purple yogurt.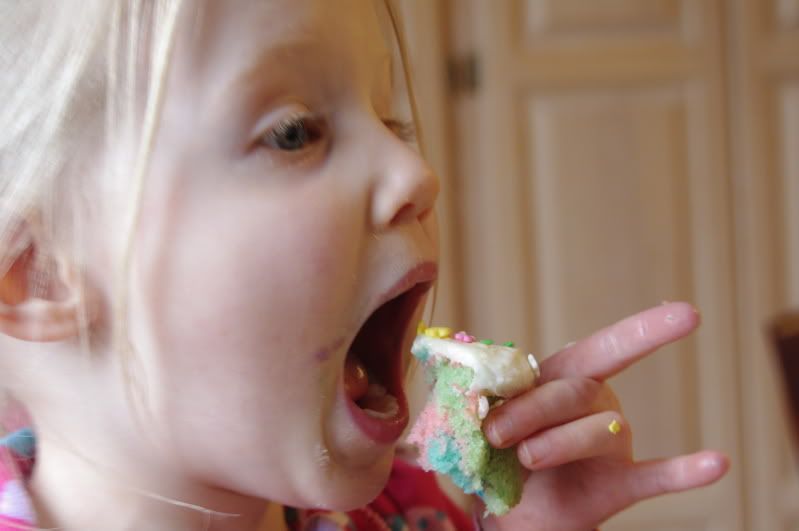 Rainbow cupcakes
The Wee One
I put a Fruit Loop in each muffin space and let her match the rest in the bowl.