The Wee One loves and I mean loves to pour. I often find her in the kitchen with all the glasses in circle pouring from one glass to another. So, when I had a day full of Mister and Ladybug activities I wanted to set her up with something I knew she would love. I started with something that would be easy for her to pick up if she spilled.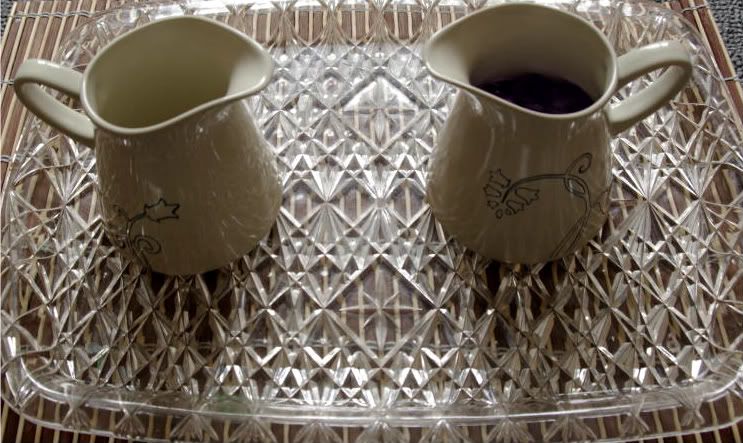 The pitchers are from IKEA and hearts are from last year's sensory bin.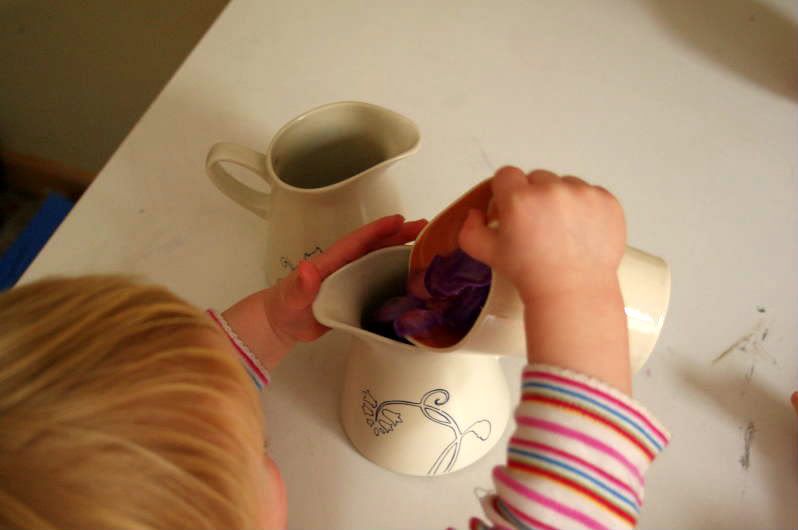 The second time she did the activity she picked a third container for pouring. This one was smaller, so she had to be careful not so spill.
After she has mastered the hearts, she still wanted to pour and pointed to the oatmeal in the
sensory bin
.
Happy pouring!