Here's our work for the first part of the month. It is mostly Valentine's Day theme right now, but will change as we move farther into the month. Enjoy!
Math
Practical Life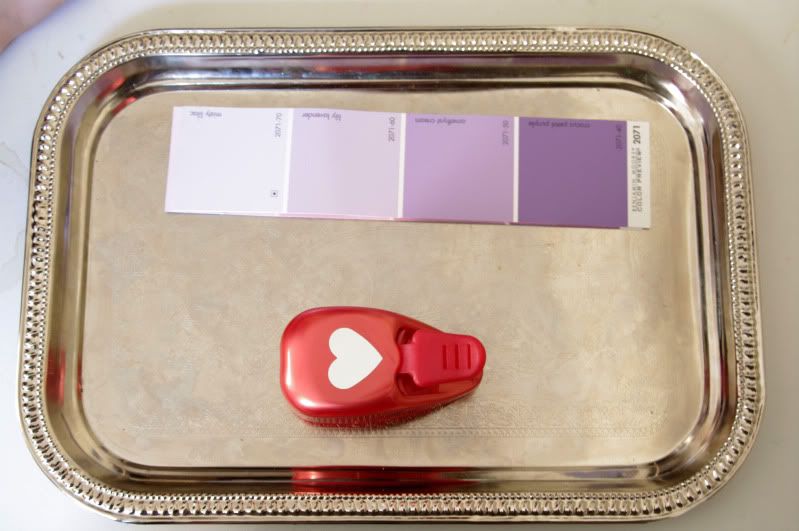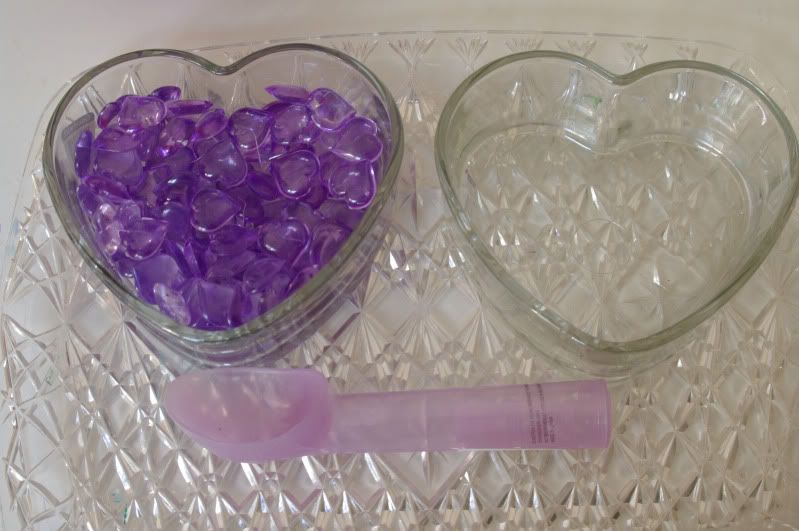 This is tray is on the Wee One's shelf because she loves transferring activities. However, Mister and Ladybug have taken turns doing it too. The hearts are from last year's sensory bin and I saw them in Target's $2.50 section this year.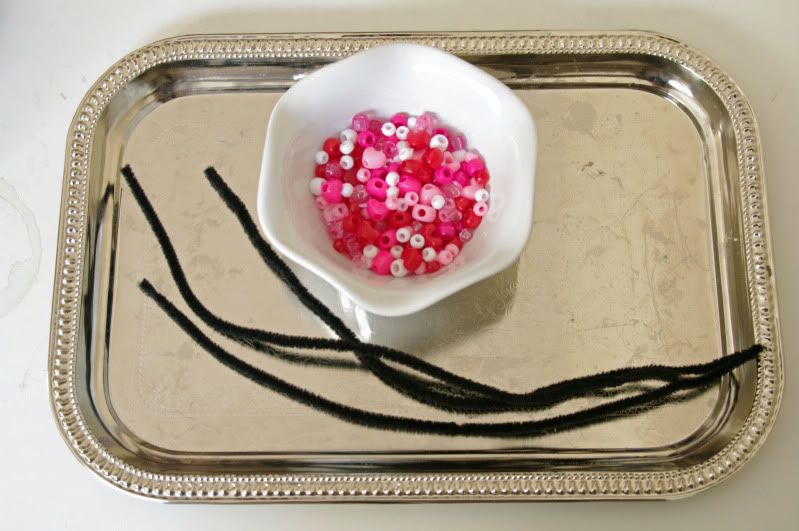 Valentine's bracelets - Pink, purple, or red pipe cleaners would have looked better, but this is what I had on hand.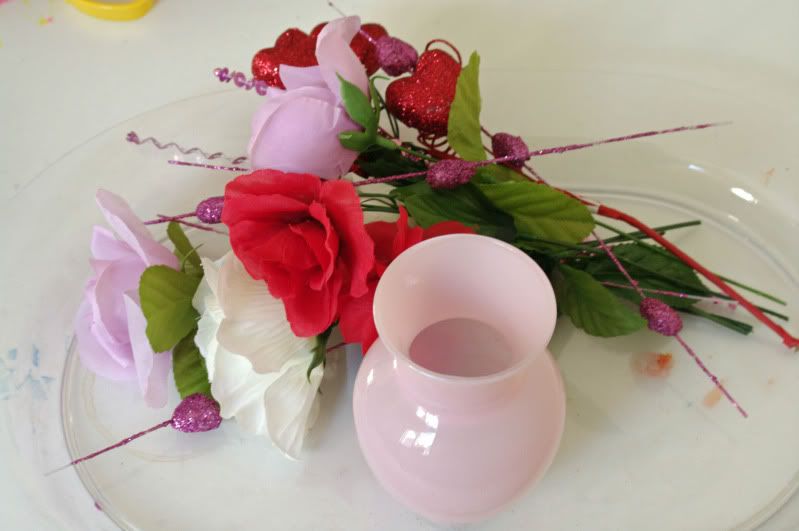 Flower arranging - This is one of my favorites because I love to see the concentration on their faces as they get it just so.

Sensorial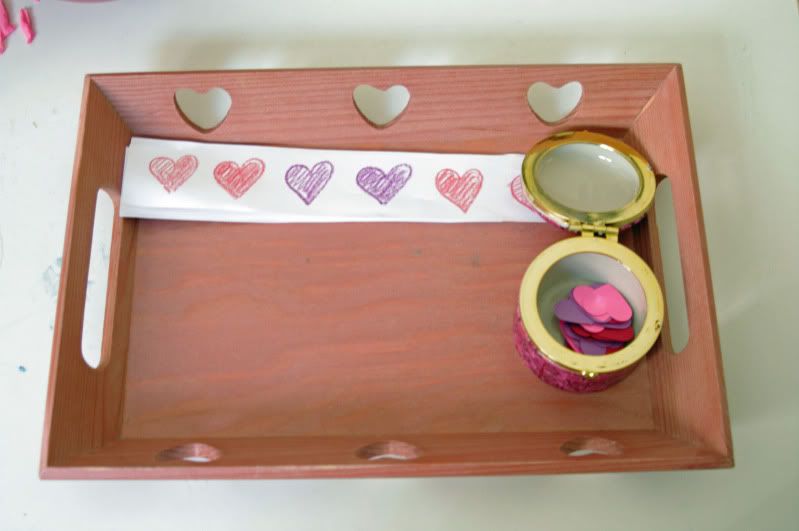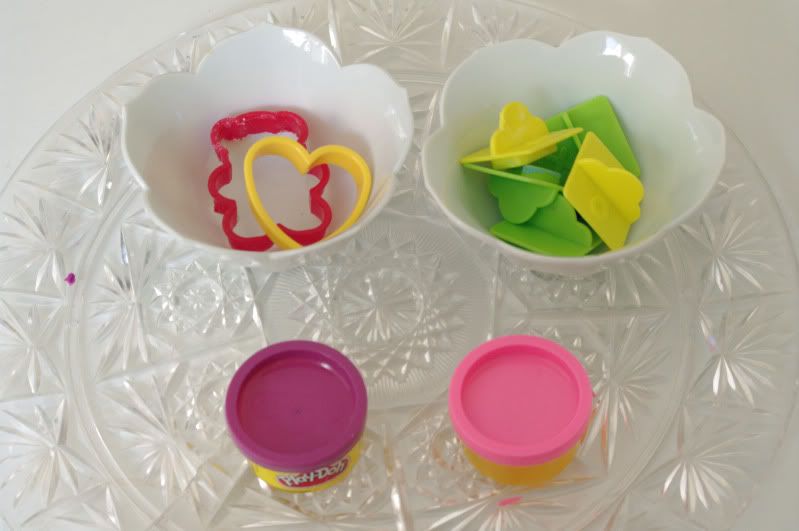 The yellow and green stamps are letters that spell "LOVE" and "XO" This has been the Wee One's favorite activity.
Literacy - Story retelling with
Goldie Locks and the Three Bears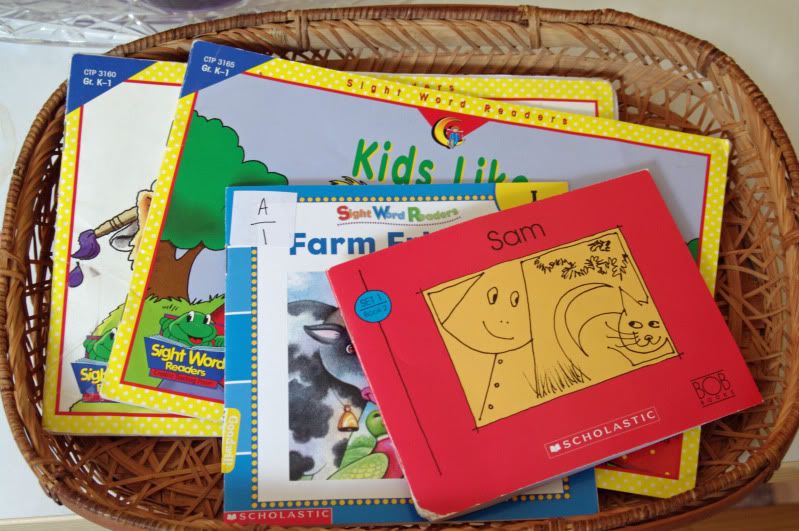 Books I can read - I found all these books at the Goodwill. I am not a huge fan of any of them, but it gives Mister and Ladybug confidence to be able to read something.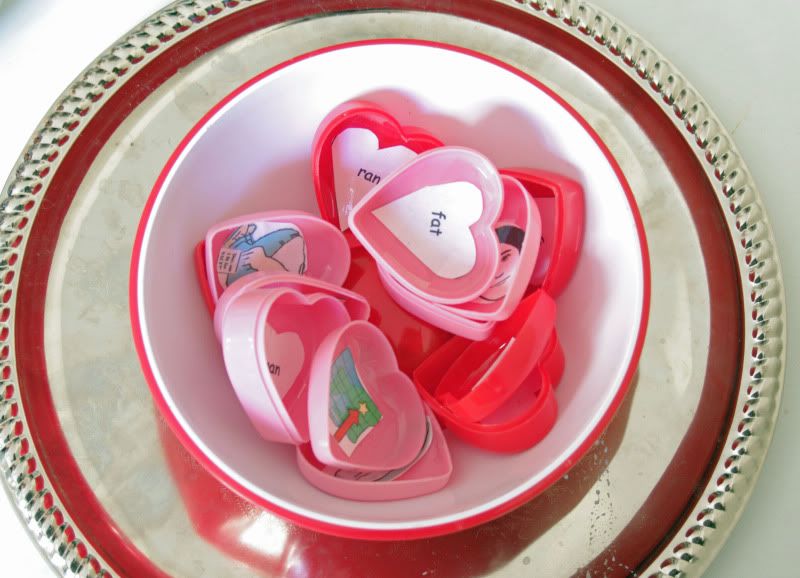 -ap, -at, and --an sight word review


Art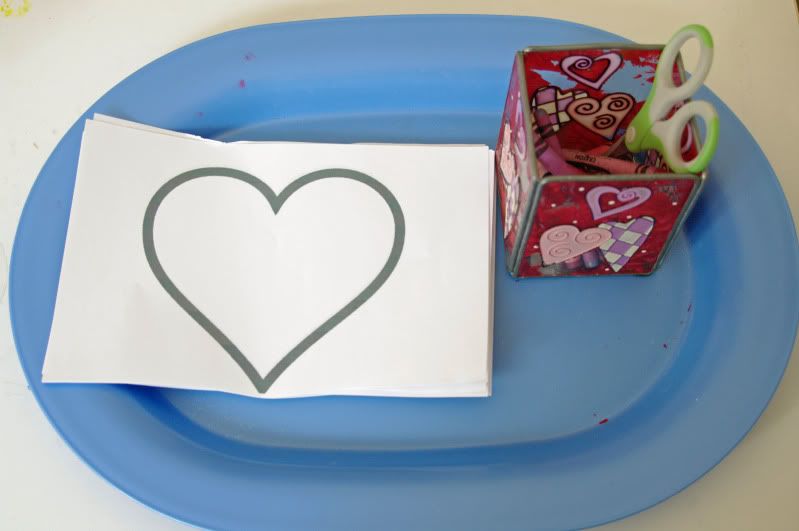 Color the heart and cut it out. We used their hearts to decorated the windows for Valentine's Day.
"You put this out for me because you know I LOVE to sticker!" Yes, Ladybug I put this out for you.