I love the Three Little Pigs because there are so many literacy extensions for the story. We devoted a whole day to this story (I am sure we could have done a week) making art projects, pretending to be pigs, and learning -ig word family.
I started our day by telling them the story of the Three Little Pigs. I didn't use any props and asked them to use their imaginations as I told the story. They were captivated and their faces were full of emotion while I told the story. It was fun to hear them reenact the story with each other later in the day using the same inflections.
We followed up the story by making our own pig noses and wolves.
I traced a wolf face onto a piece of paper for coloring and gluing on a paper bag.
All three children painted an egg carton pink to help be our own three little pigs.
For our -ig family Mister and Ladybug generated a list of -ig words and I wrote them on a word family house for our word family neighborhood.
They each took turns (many turns) picking a word and we acted it out.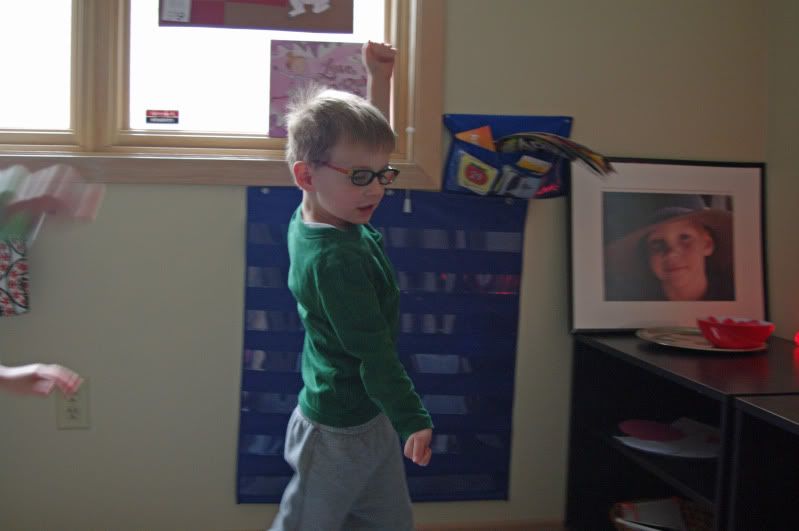 Driving a rig.
Dancing a jig.
We had two activities that I modified from
here
.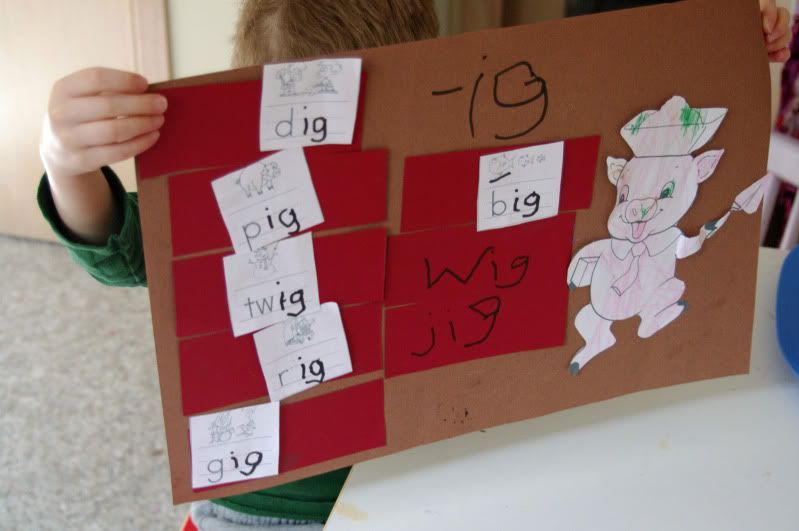 Little pig's -ig bricks.
-ig family book. On one side of the circle is the word and the matching picture is on the other side.