I was looking over my blog and realized that in February I had a bad case of "Mommy Brain" because I didn't post some of the activities on our shelves. The pictures were taken and uploaded, but they have sat unused. So in an effort to play catch-up here are a few more left-overs.
Math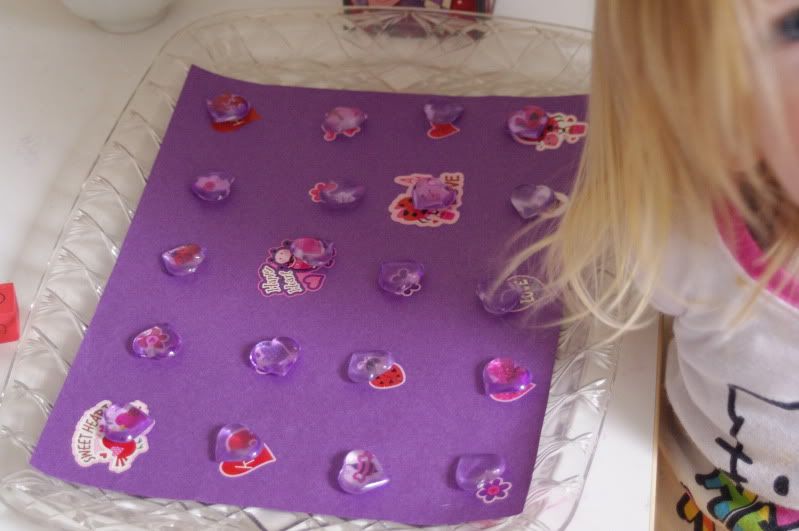 One-to-one correspondence - The Wee One put one heart on each of the stickers.
Mister and Ladybug covered their board with hearts and subtracted the number rolled. The first person to clear his or her board was the winner.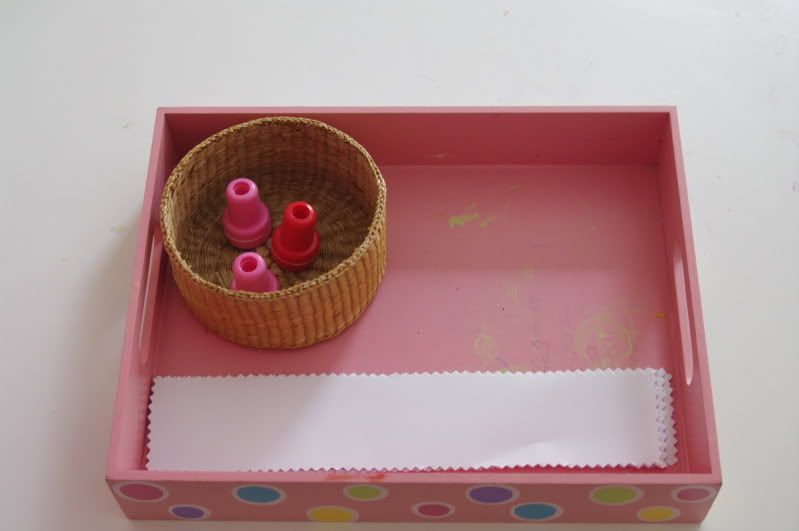 Make a stamp pattern.
Art/Literacy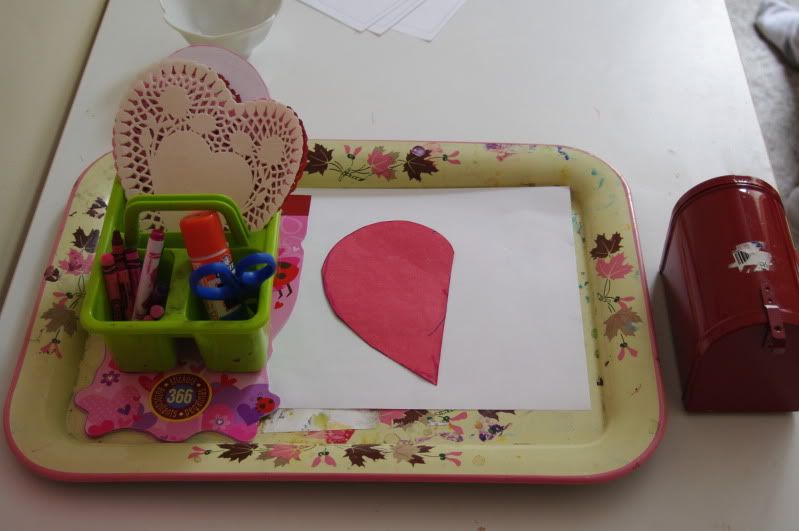 Mister and Ladybug folded their paper make a heart, traced the pattern, and cut it out. They designed a valentine for a friend. We also took dobbers and made designs on our paper using the doilies.
Word list created by the kiddos for their valentine cards
Practical Life
Cutting out hearts
After reading "It's Raining Hearts" they punched and glued their own hearts.
Valentine pony beads and pipe cleaner bracelets.
The Wee One Shelves
Another goodie from last year - It's Raining Hearts tree