A little of this and a little of that from February. By the way it was really cold last month, which meant zero motivation to get dressed and less laundry for me!
Practical Life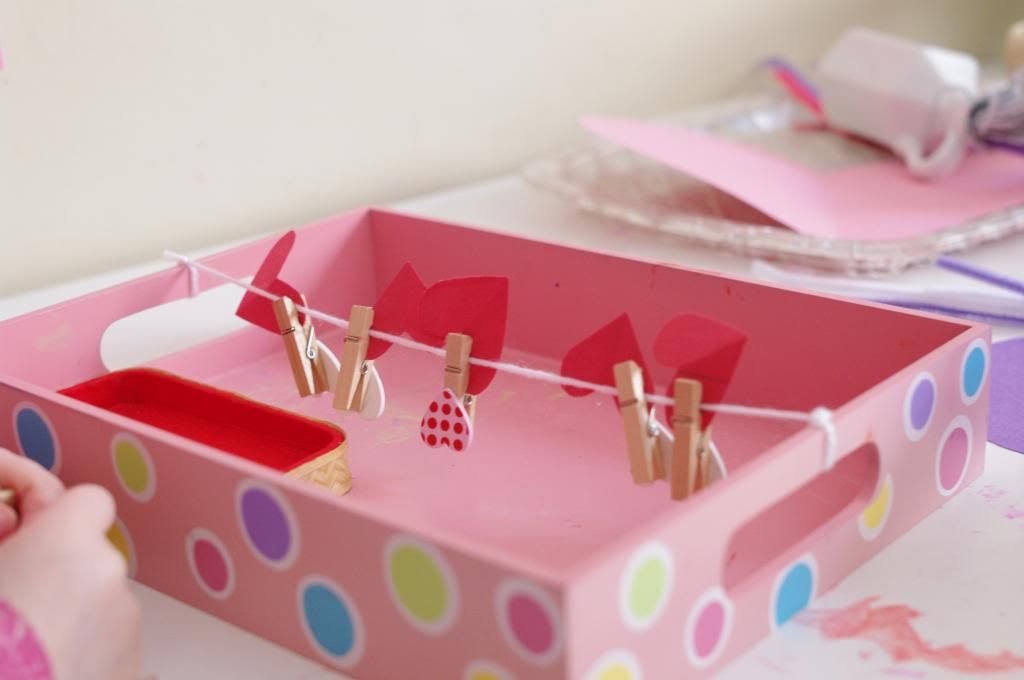 This was a great activity to practice the pincer grasp.
Math - What is Valentine's Day without candy heart activities?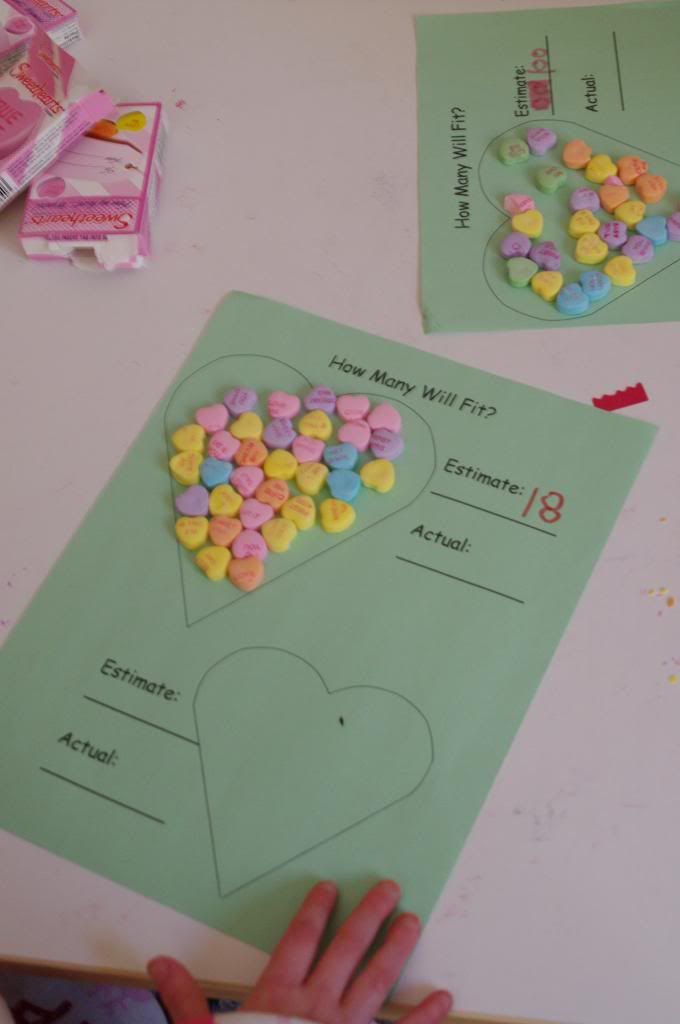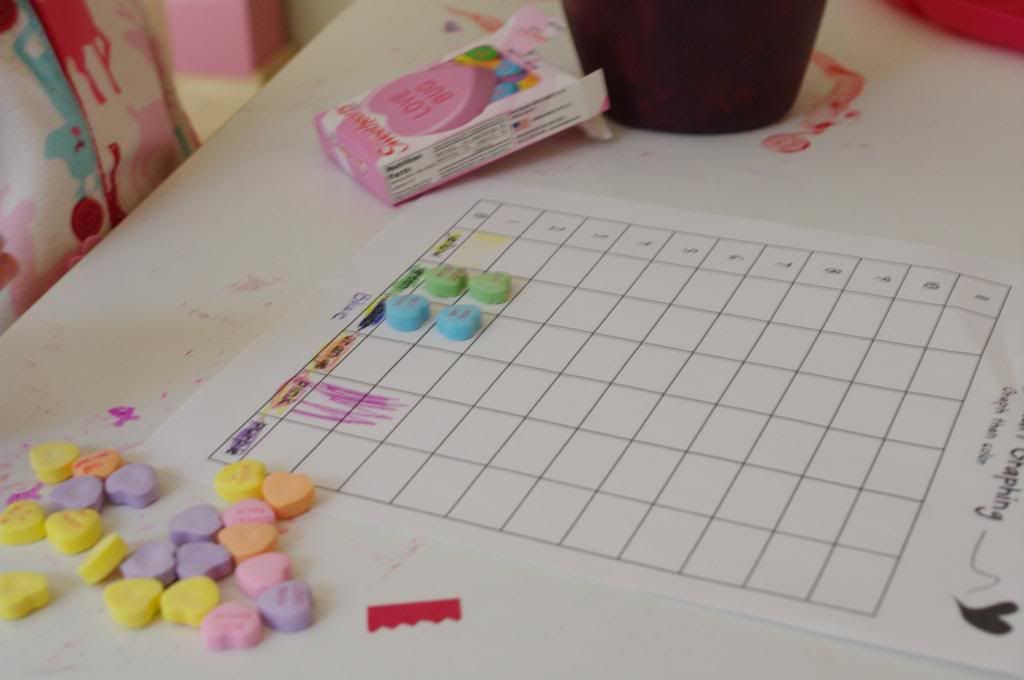 Sensorial
Candy heart sorting. How many do you think were ingested during sorting?
Literacy - A lot of sight word practice this month.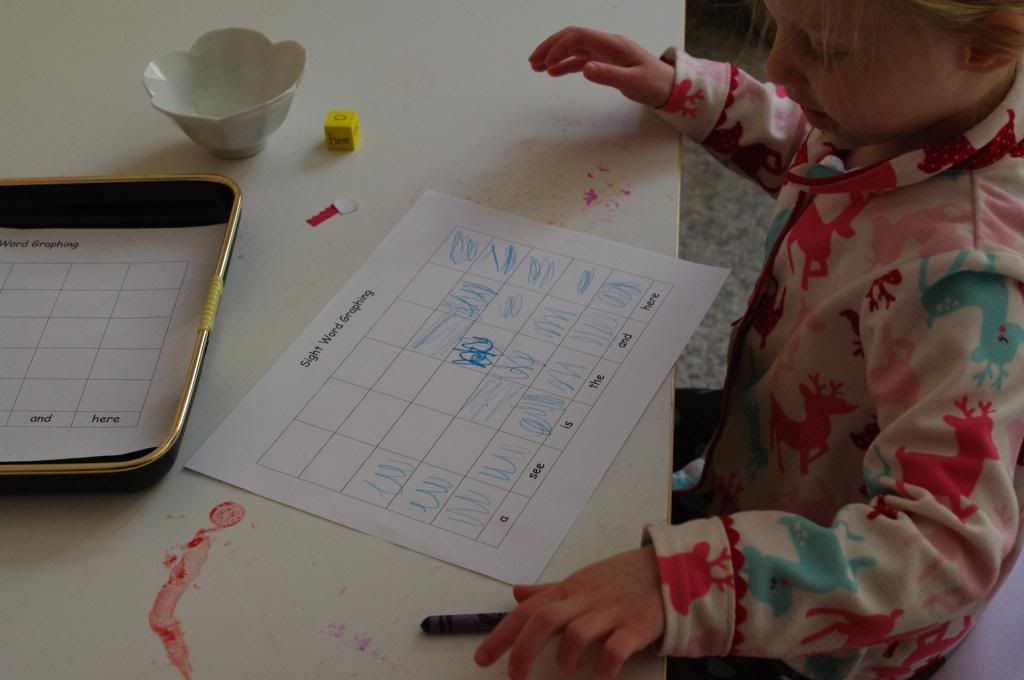 The Wee One's letter practice - Letter M
Art - Watercolor coffee filter hears