When I ran across multi-colored skeletons at Michaels, it was a no-brainer what I would do with them - sorting! This was the Wee One's first experience with sorting more than 2 things, so I put a skeleton in each tray section to get her started.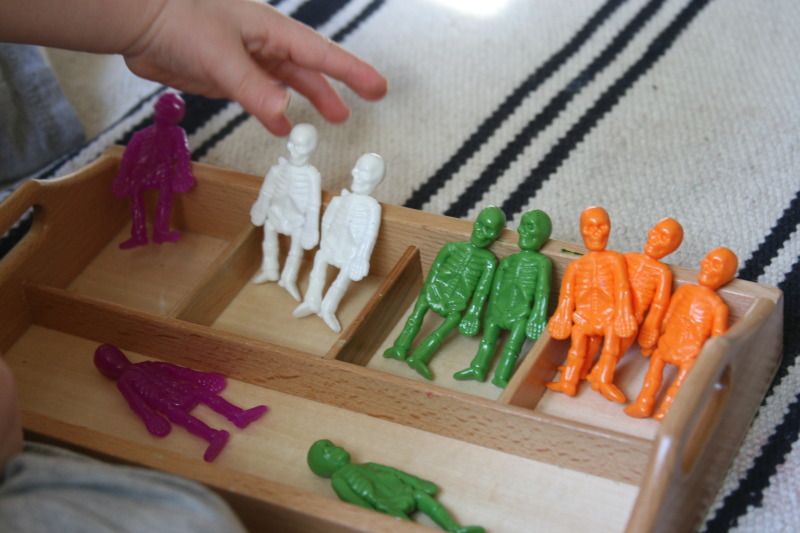 After she sorted, she stretched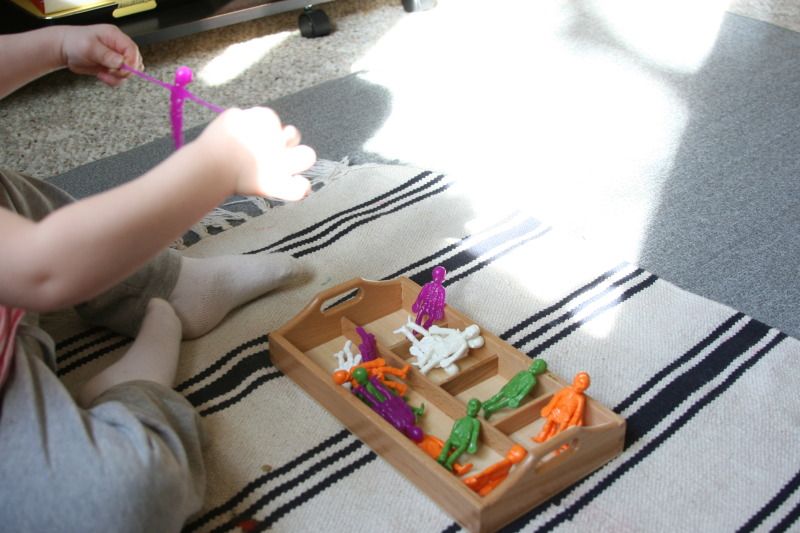 and lined them up to count.