Here's the thing about wreaths: I can start and finish one during nap time and I feel so accomplished. I am so in love with this wreath. My
ins
piration wreath
was way out of the budget, but I really, really wanted one.
The wreath form is an insulation foam pipe from the hardware store and make sure you read this
tutorial
before you make the circle. I reinforced it with white duct tape and covered in cheese cloth. Two skeletons hanging from the middle for a little scare factor and finished - Nap time crafting.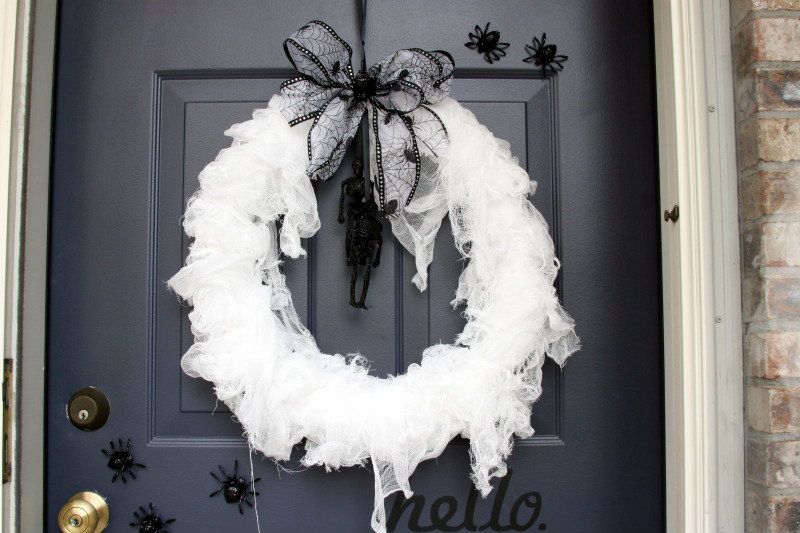 Mister and Ladybug helped me attach magnets to the spiders and arrange the spiders to give it a little more creep. I think the arranging took longer than the wreath.