Here are a few more activities on the shelves for Halloween.
Art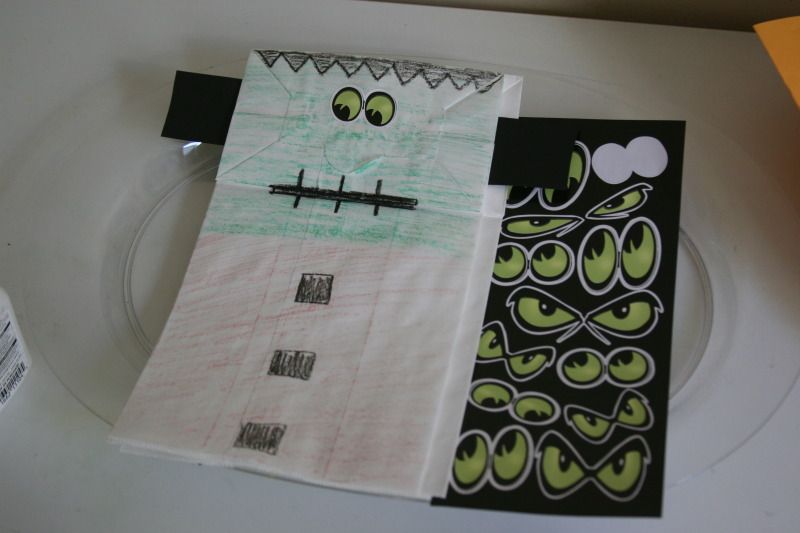 Frankenstein example
Mister's Frankenstein
Literacy - Ladybug loves to make cards for people, so I put a Halloween card template on the shelf. I asked them to practice writing the first part of the sentence "It is a" and stamp Barnyard Boogie.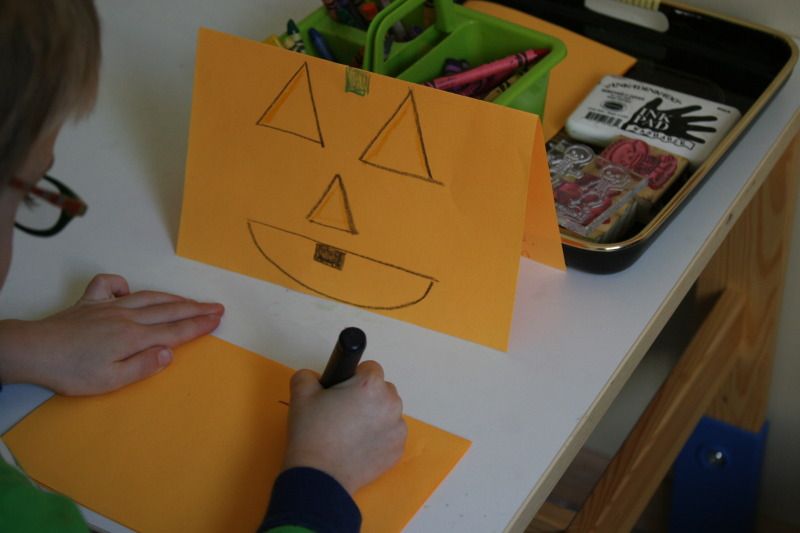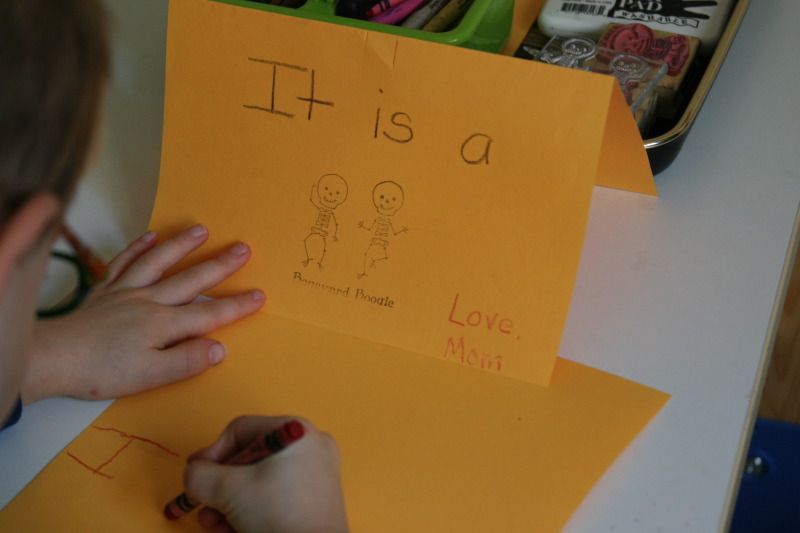 The stamp is from the #1 spot at Joann.
Practical Life - We have put a lot of effort into our cutting this month after I saw some less than stellar preschool cutting projects. These shapes range from easy to a little harder. After they cut the ghosts were glued onto black paper, shredded cotton balls were added and the words "Boo" and "Halloween" were added. The Wee One glued shredded and glued cotton balls on her ghost.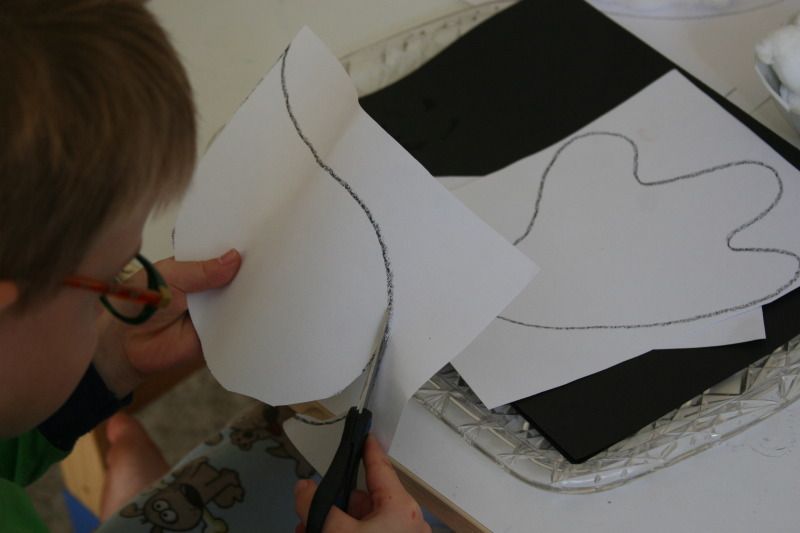 Ghost cutting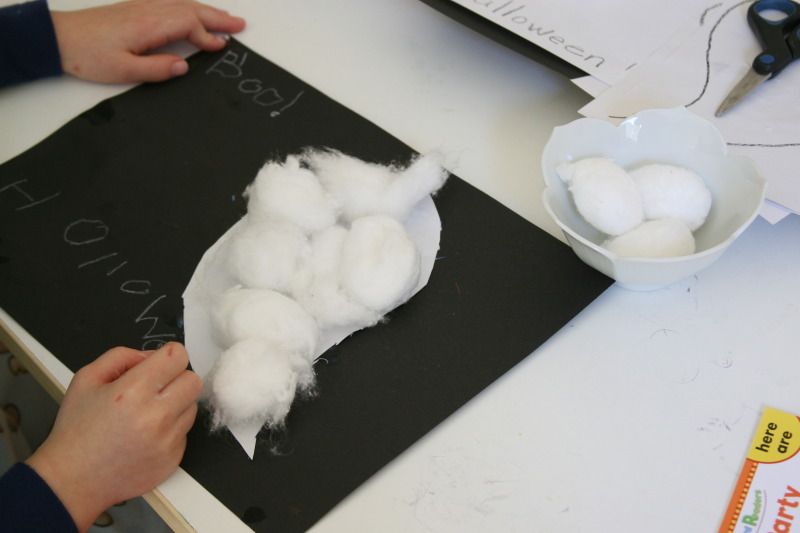 Math - Draw a card and match the number on the hundreds chart. The pumpkins are erasers I have had for years.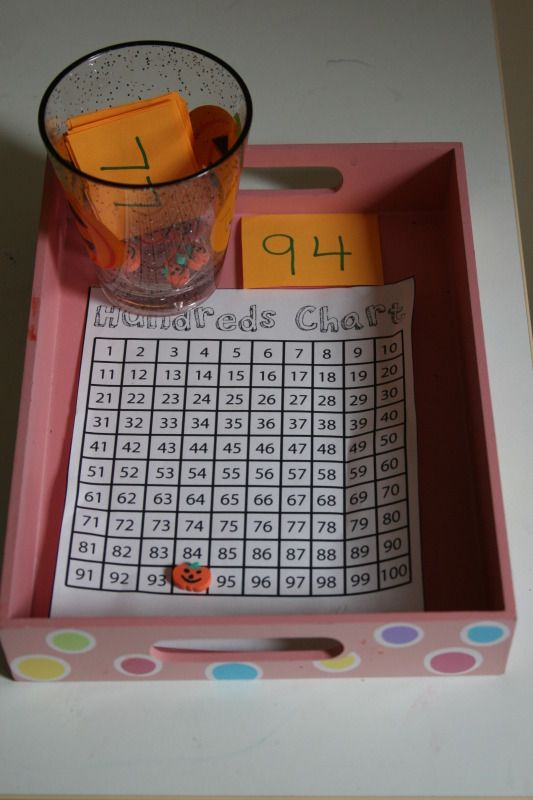 Happy Halloween!