The Wee One picked up on colors relatively early and she loves matching, so I put together a desert color challenge.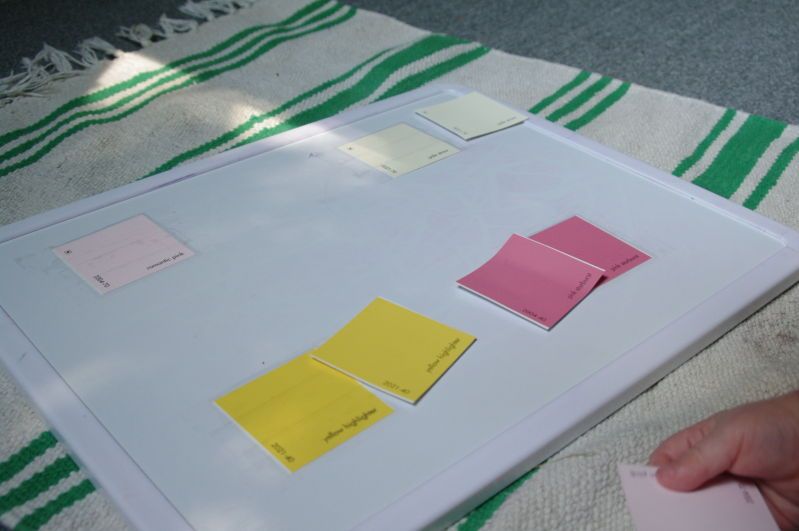 Dark and light yellow and dark and light pink - One set is taped onto the magnetic board and the matching set has magnets on the back.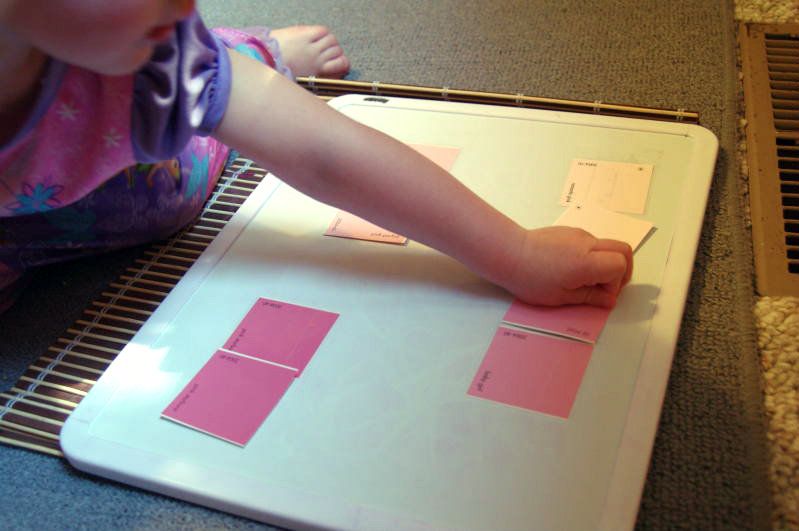 Shades of pink - This was difficult because the two middle colors are very close in color. She still doesn't have it down, but we are working on it.