I don't normally blog at this time of night, but I had to tell you all about the most amazing pizza ever. This blows away the
bacon candy pizza
, which I thought was amazing, in every way.
Crust
The Happy Housewife
has a wonderful whole wheat crust and it makes two large pizza.
Pizza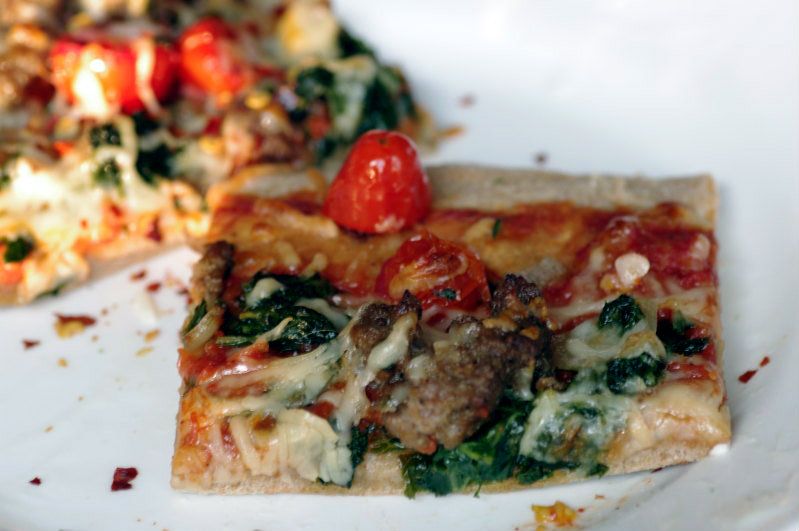 1/2 lbs Italian sausage
4 cups Kale - My neighbor grew some for us again, so I picked, chopped, and cooked within 5 minutes.
Grape or cherry tomatoes
1/4 cup of mozzarella cheese
Sprinkle of parmesan
Fresh herbs - I had rosemary and thyme ready in my garden
Saute the italian sausage in a heavy pan. Use about 1 tablespoon red wine to deglaze the pan. Saute the onions and when they are soft add the kale. Cook the kale until wilted.
Spread tomato sauce on the bottom of the crust and the fresh herbs. Add the Italian sausage, kale, and onions to the pizza top with tomatoes and cheese.
Bake until golden! We started with a salad and still ate the entire thing.
Buen provecho!