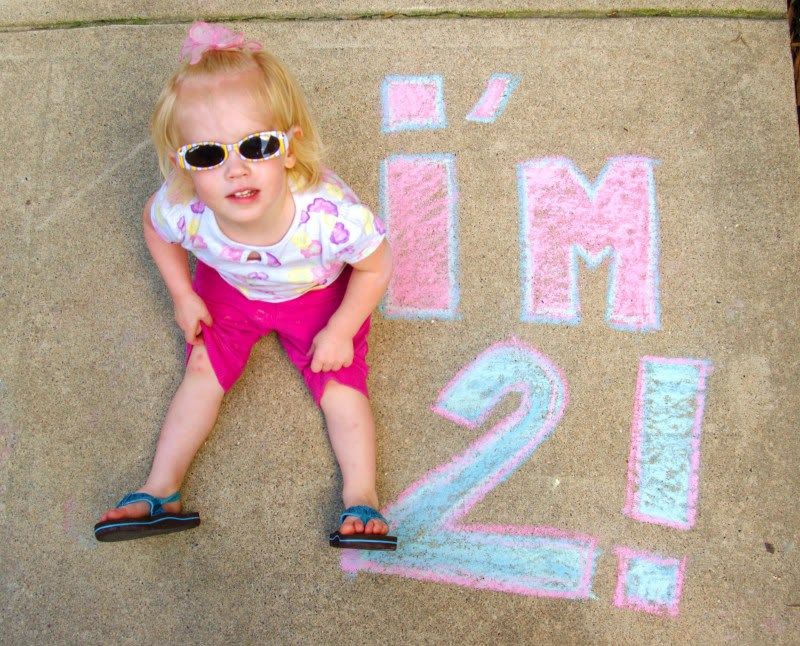 This month we celebrated the Wee One's second birthday with a Party at the Beach BIRTHDAY BASH!
Invites
In the left corner I included the "I'm 2" picture, but Mister decided he loved the picture so much he took them all.
The Decorations
Front Door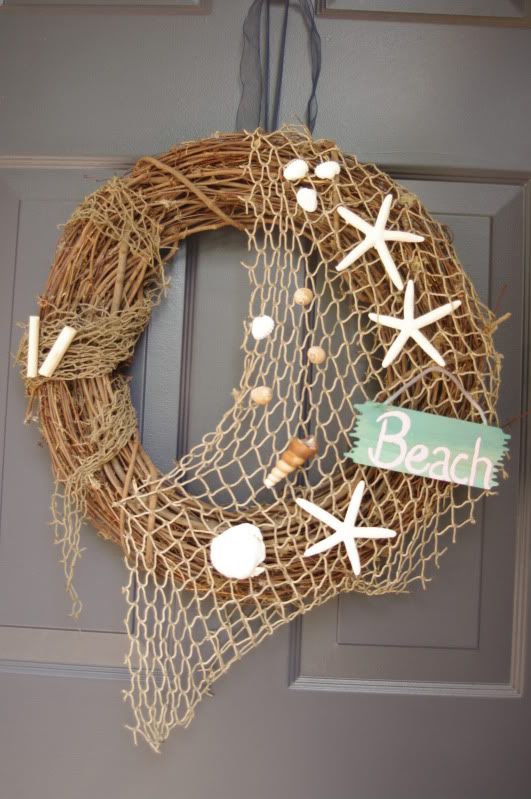 Inside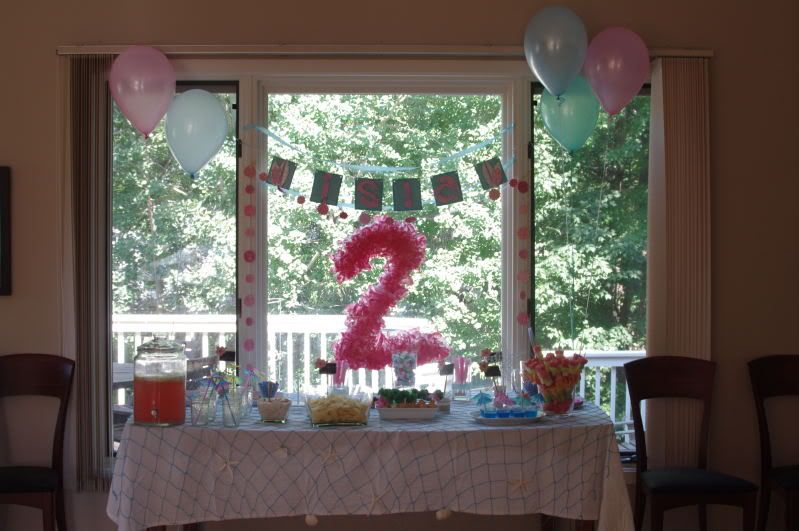 Outside Kids' Table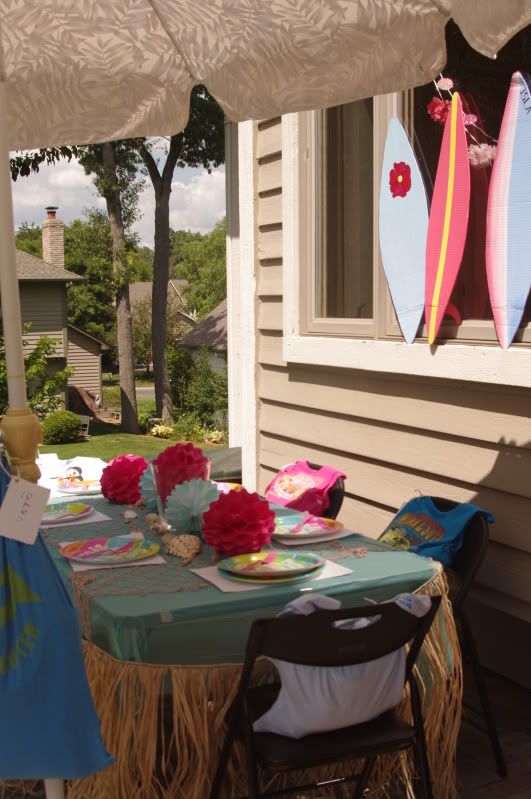 The surf boards were made from cardboard and painted.
The grass skirt, while cute, refused to stay up.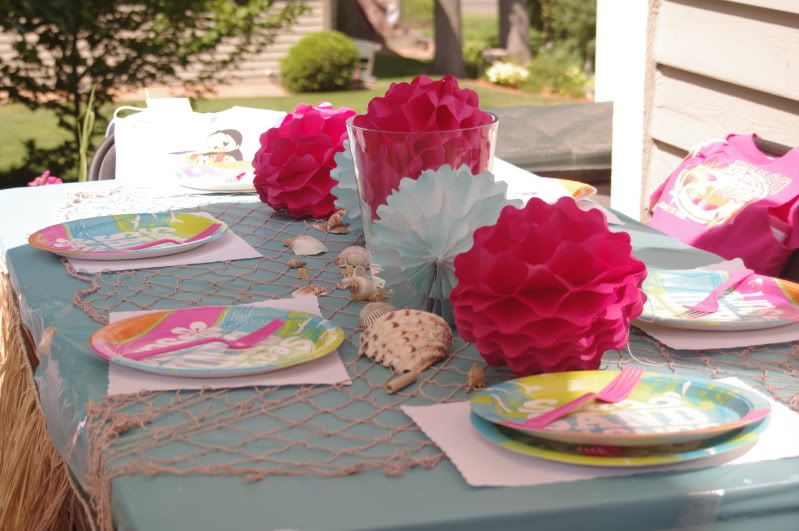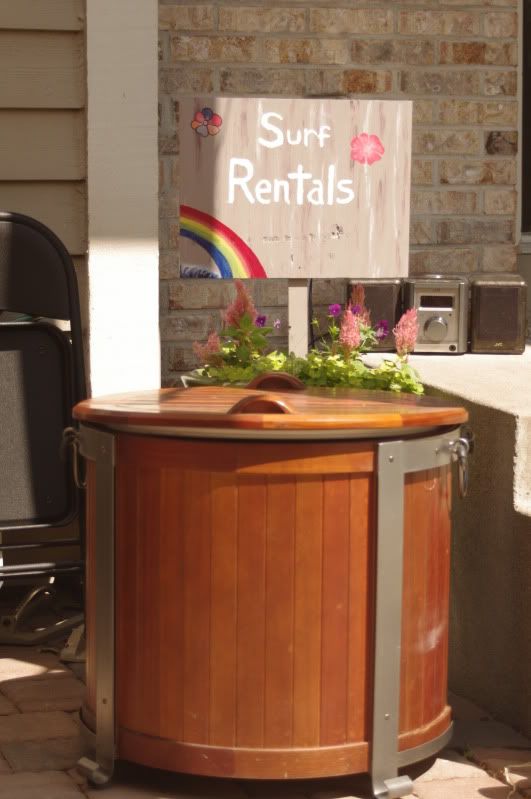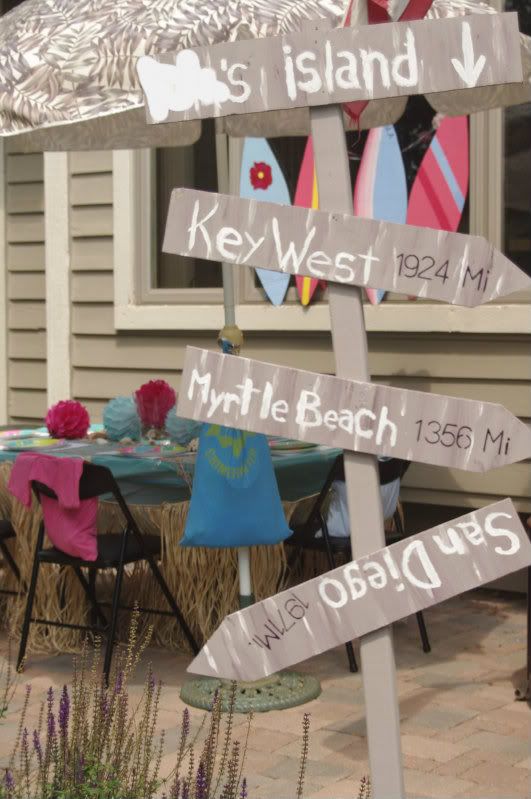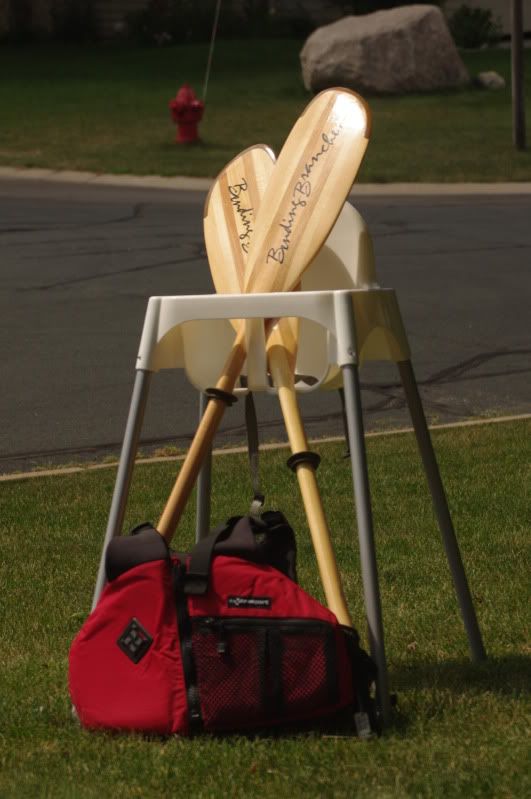 Lifeguard station - The signs were MIA they day of the party