We have only done these activities a few times this month. So far they have seemed to enjoy them.
Math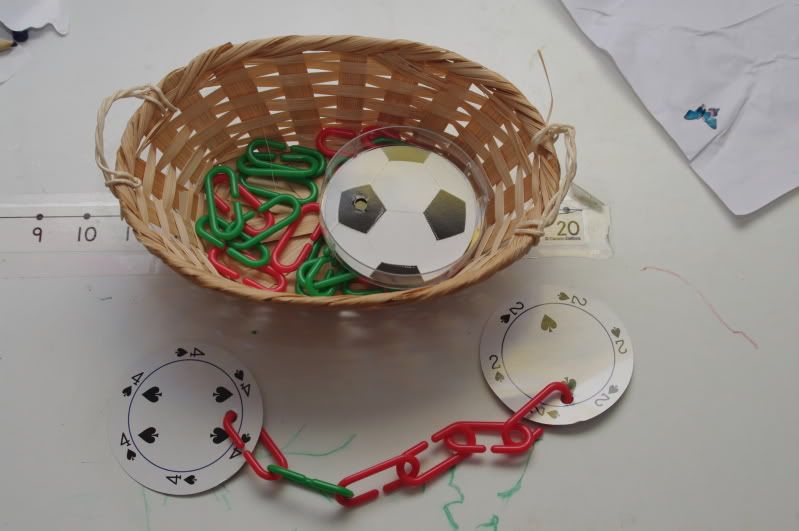 Mister and Ladybug put the correct number of links on the soccer ball and then add (join) two of them together.
Roll a graph - Mister and Ladybug rolled the die six times and added a sticker to the correct column.
Literacy
The -et family
Ladybug is very excited to write and for a dollar I made her day.
Practical Life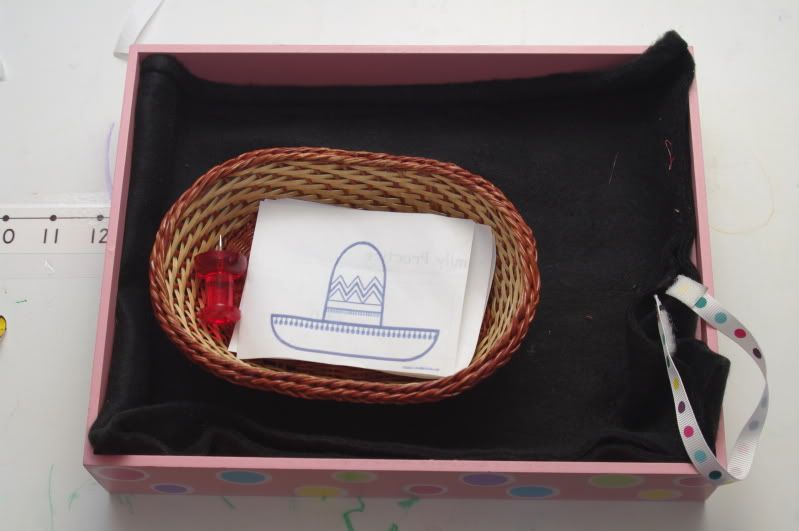 We are still working on Mister's pencil grip, so I put out "Things from Mexico" pushpin.


Cultural/Geography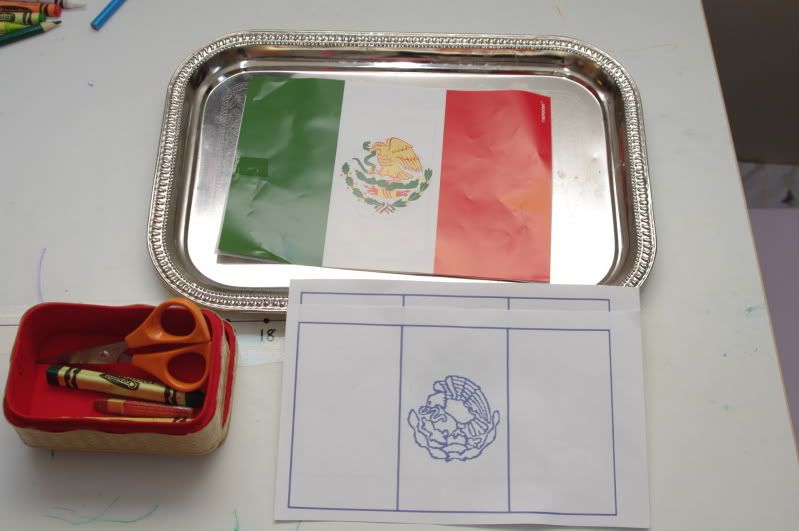 The Wee One
This work was first presented to Mister and Ladybug as an introductory lesson to colors in Spanish. We did a group lesson on the rug and took turns matching and saying the colors. Also, it's on the Wee One's shelf for color matching. She finds is really easy and has attempted to say the Spanish words a few times.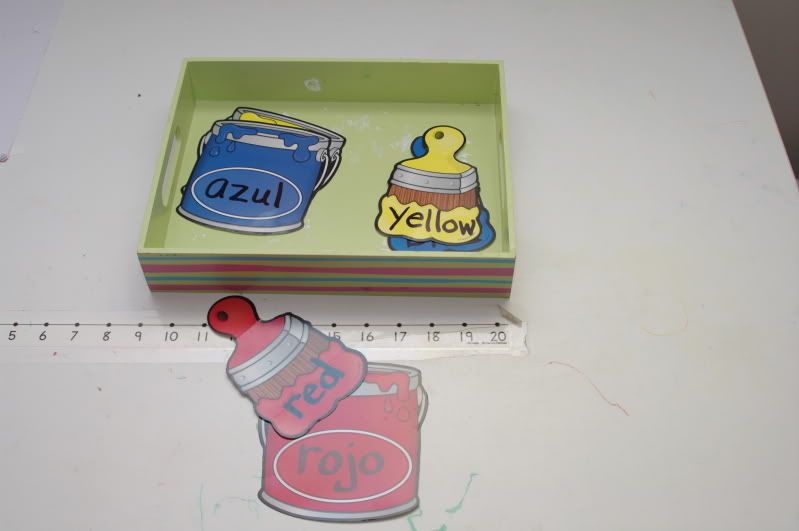 There you have it. Next month I really want to study Mexico and I have plans to include an artist study among other things.