Whoa, it has been a long two weeks. We took a mini vacation that was a disaster and then over a week of sniffles, sneezes, coughing, and snot. The good news is learning at home means that we can take time off to heal our bodies rather than push through district and state mandated time lines.
I found this plush barn at the Goodwill and we have used it a few times this month. The latest thing was for the Wee One to do a farm animal match. She started with four pictures and four animals to match, so she wouldn't feel overwhelmed.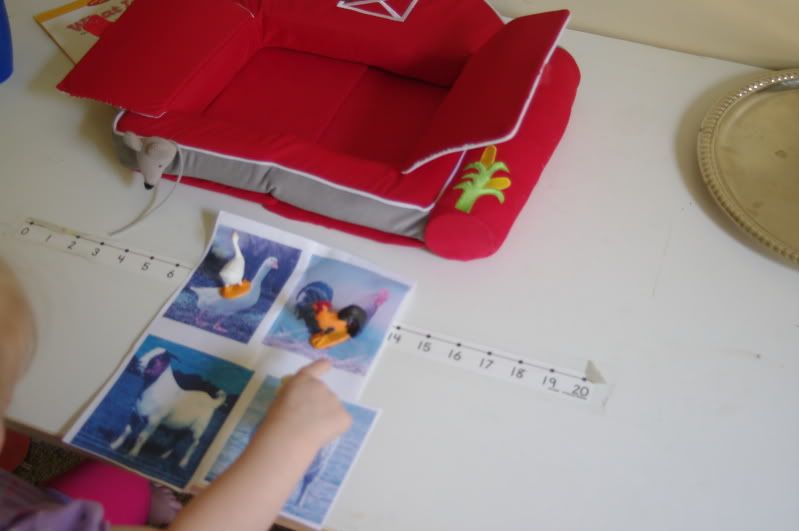 When I could tell she felt confident and successful in her work, then I gave her a farm book (Goodwill again) and more animals to match.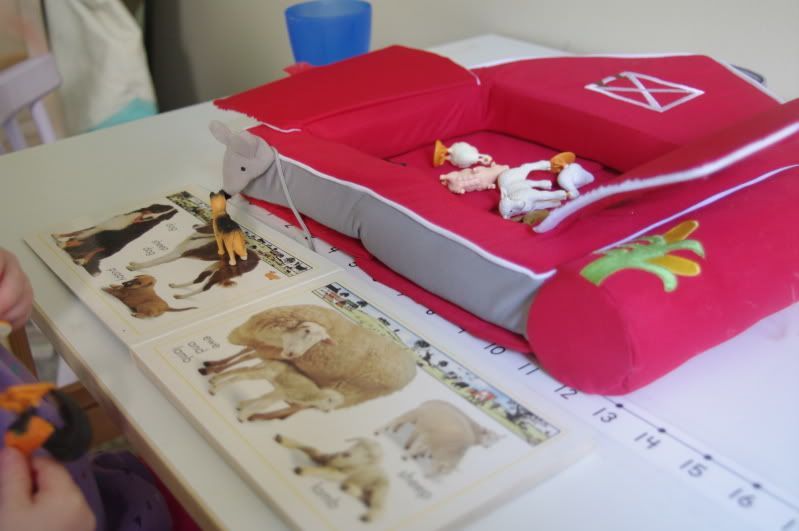 She really enjoyed this matching activity and making the animals sounds as she held up each animal.