I have had my molcajete and tejolote sitting as a display piece for a really long time. For some reason it intimidated me although I am a pretty good cook. I made a resolve to use it, so I enlisted the kiddos to help me prepare and use the molcajete for the first time.
First, I set out the molcajete and we inspected it. I had Mister and Ladybug guess what it was and from what material it was made. Also, we watched how a
molcajete was made
.
Then it was time to prepare and make our guacamole.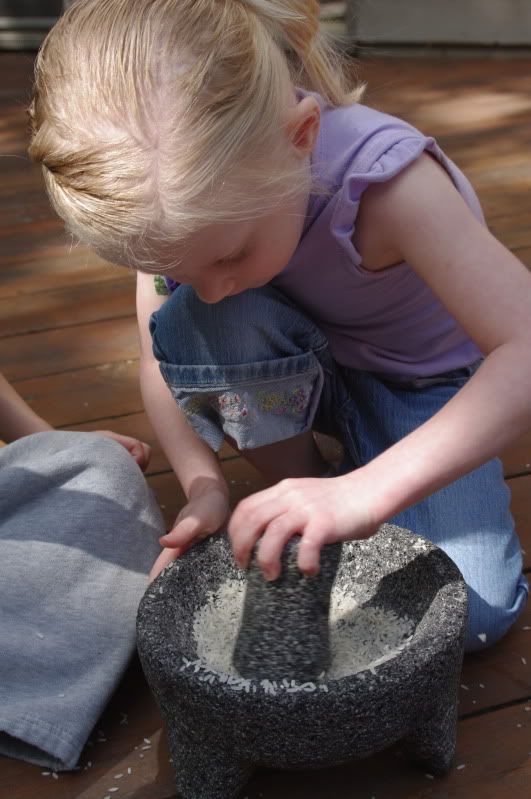 Ladybug grinding up salt.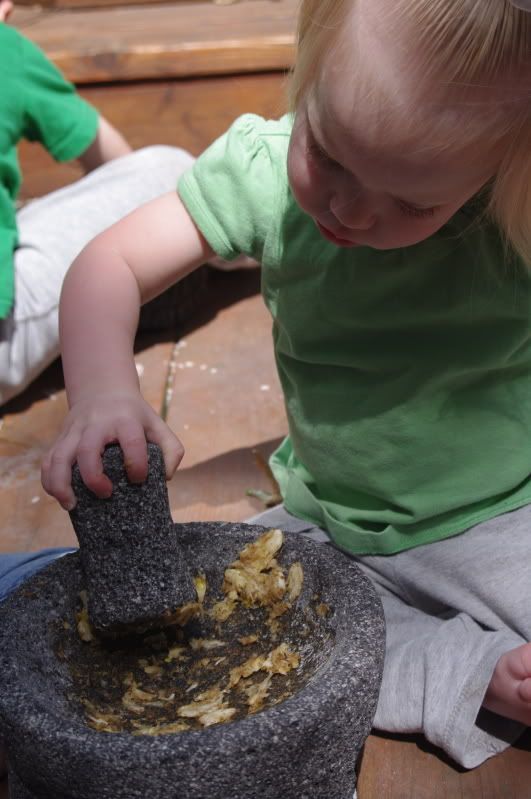 The Wee One seasoning the molcajete with garlic gloves and cumin.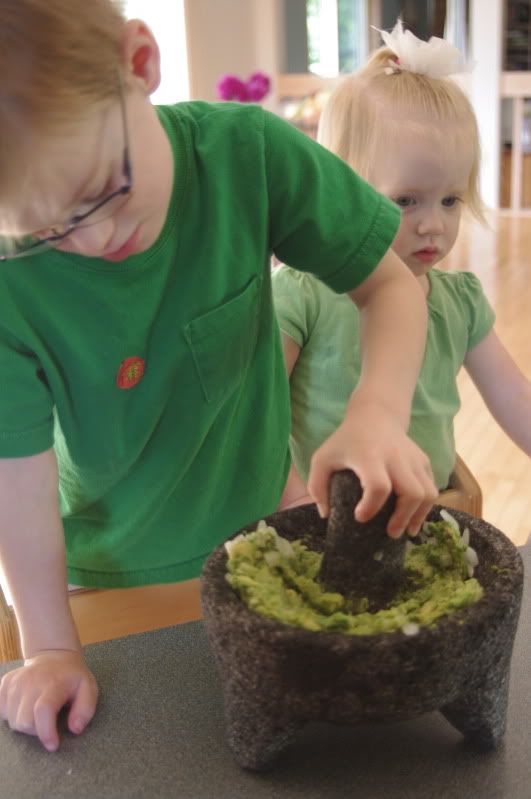 Mister grinding up avocados for the guacamole.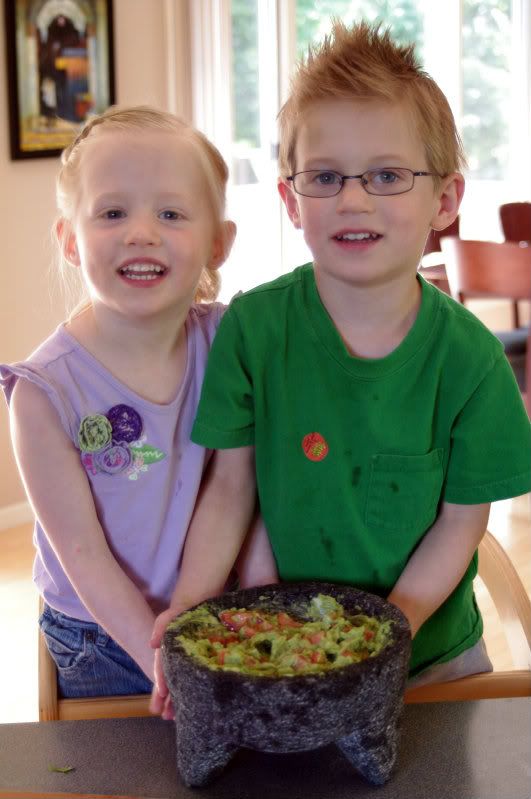 Our finished guacamole. I didn't get a single drop of the guacamole because they enjoyed it that much.
My molcajete was relatively smooth and didn't need much work, so we sped up the preparing process. We also made baked tortilla chips and had frijoles.
Our Easy and Kid Friendly Guacamole
2 avocados
1/2 Onion
Tomato
Cilantro
Lime