This is a roundup of the final activities we did for our farm unit.
Literacy - We read every book in the series,
Life on a farm
and now Ladybug has almost refused all meat since reading the series.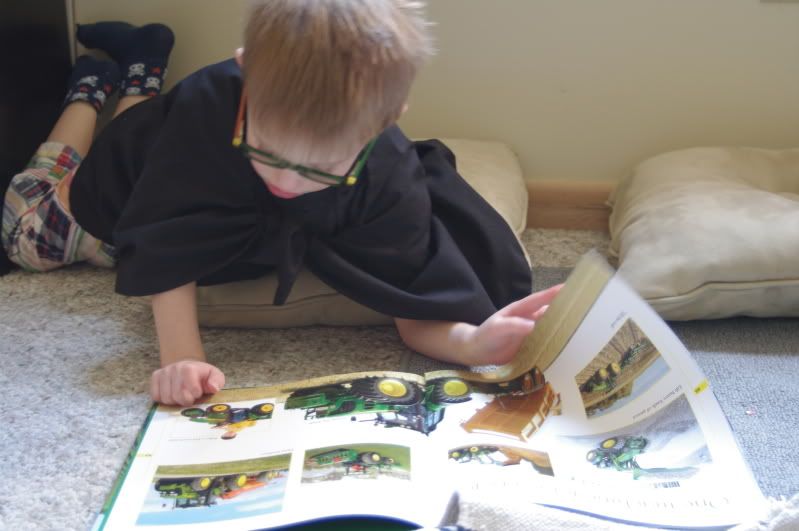 Mister reading about tractors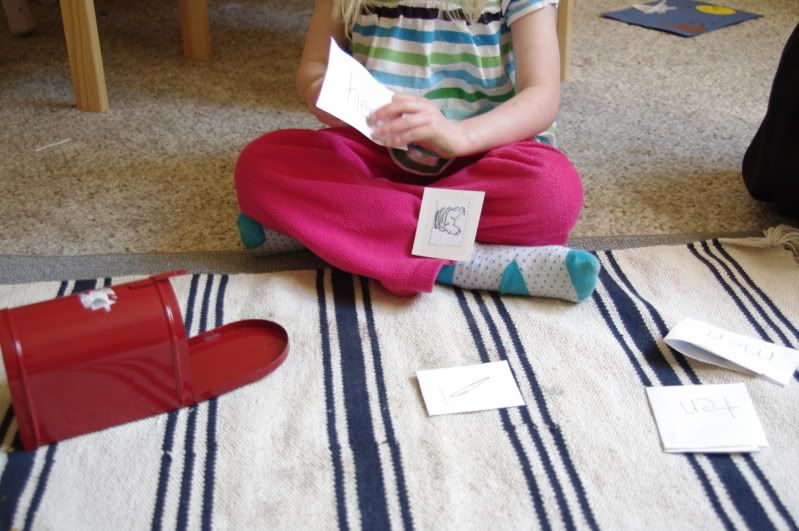 The -en family: Ladybug is sending mail to Farmer Brown by matching the picture to the correct word envelope.
Math - More money honey.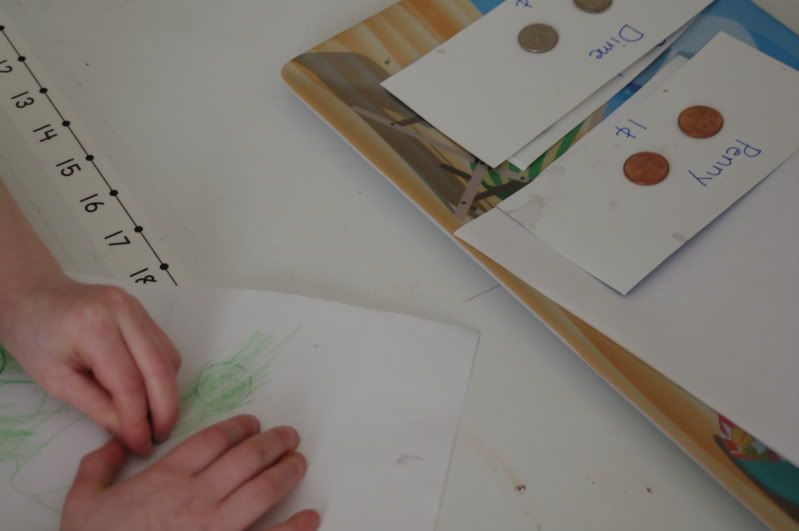 Coin rubbings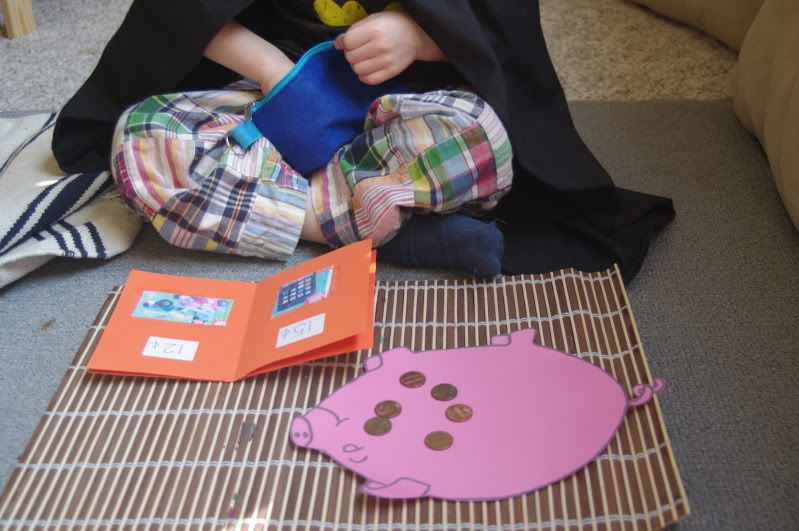 This is an adaptation of a unit on money I created. Mister is looking through a "toy catalog" and buying toys with his pennies. For older children I have used an addition sheet and book orders to practice buying things.
Art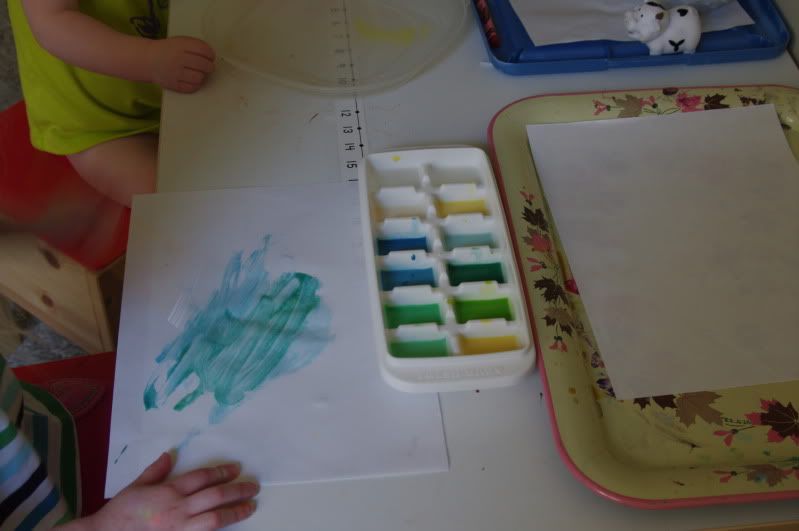 Milk painting - We tried this two ways. The first was with powdered milk, water, and food coloring and the second was condensed milk and food coloring. Both are nontoxic for tasters.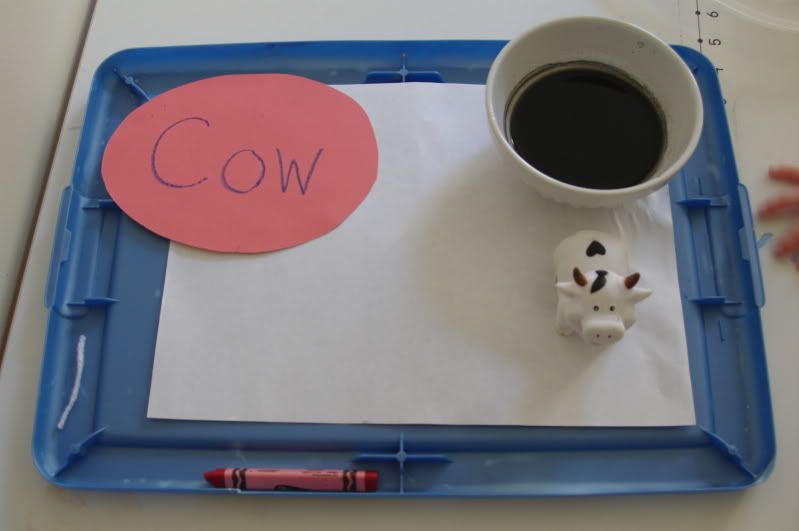 Cow Prints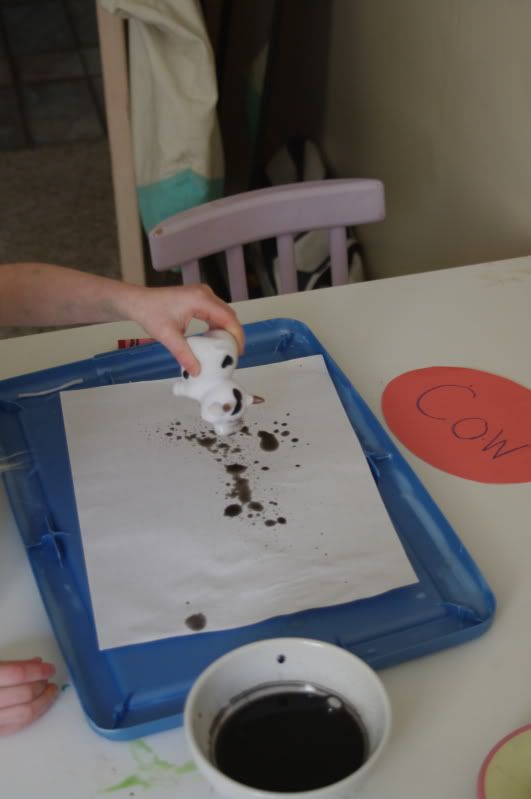 After the paint dried they wrote the word "cow" on their paper.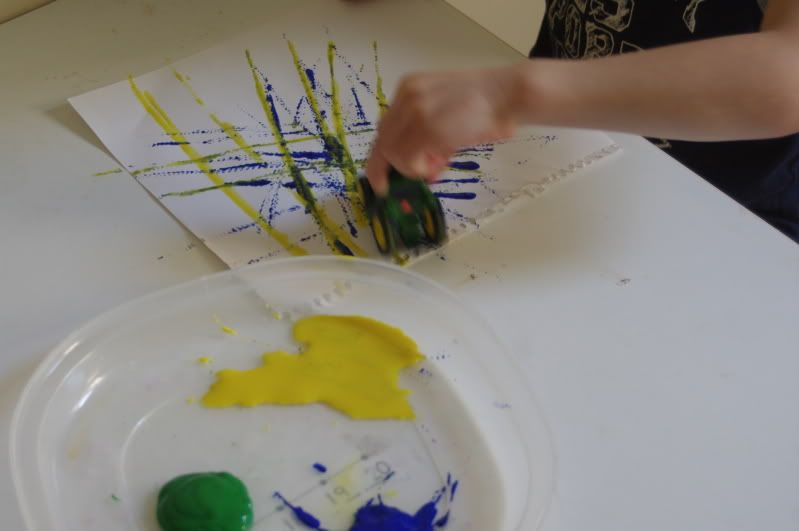 Tractor painting and color mixing
Practical Life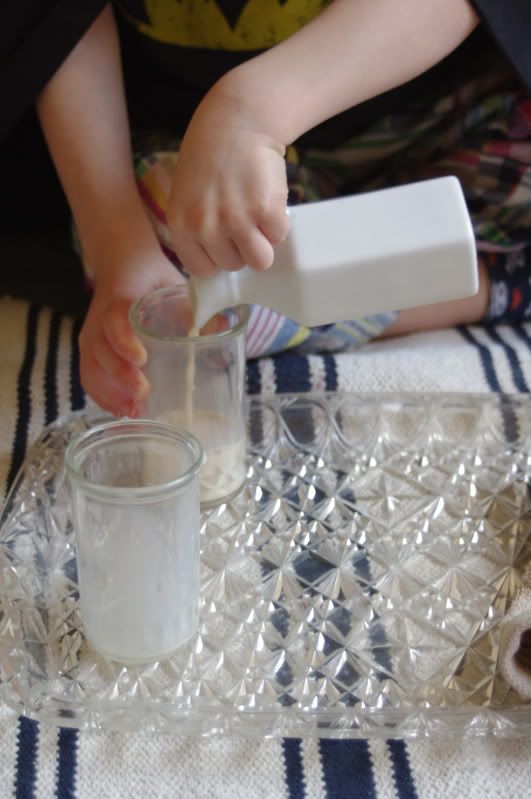 Milk pouring