This idea came from
here
and it has been so much fun, I have done it three times with Mister and Ladybug.
The first time they were so surprised to see a picture emerge from their paining.
Ladybug told me when she was finished, "I was SO surprised!"
On a sheet of white paper draw or write with white crayon and let your child/children watercolor. When I gave this activity to Mister and Ladybug I didn't hint that there would be a surprise on the paper.
This time I included the Wee One in the fun because she loves to paint.
At first she just dipped her paintbrush in the water and put a few marks on her paper until I guided her to use the whole paper to see her surprises.
She shouted, "CIRCLE!"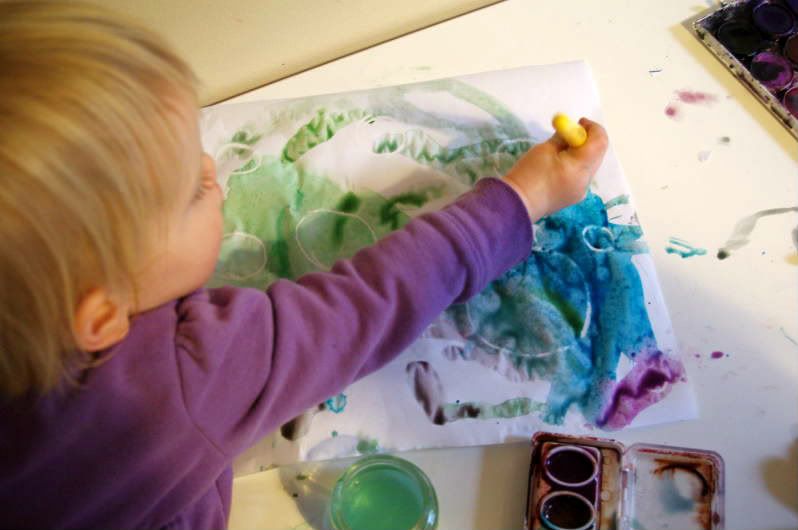 Ladybug helped her sister with painting her mystery picture.
If your kiddos watercolor like my children, then you'll want to use watercolor paper for this activity.

I ran out of watercolor paper the second time and we had rips everywhere.