When I started putting these activities together, I watched a lot of praying mantis videos on night. They are amazing insects and scary in your dreams. I had a dream I was a praying mantis' lunch. I am no longer watching praying mantis videos and I don't think I will show Ladybug and Mister any videos.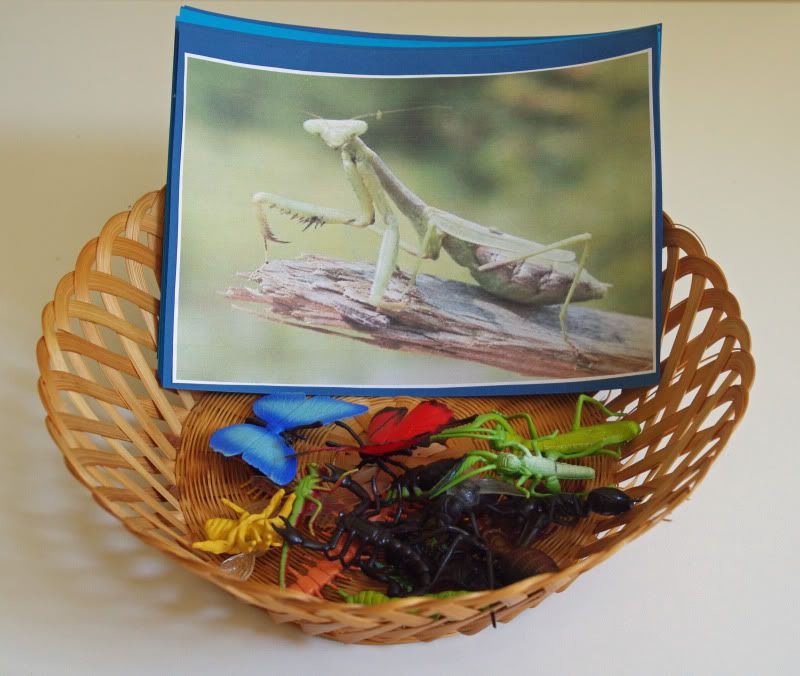 Match a Bug - I saw something similar on Lakeshore's website but decided I could make my own. In this picture, all the bugs are in the same basket, but generally I have 5 in each set.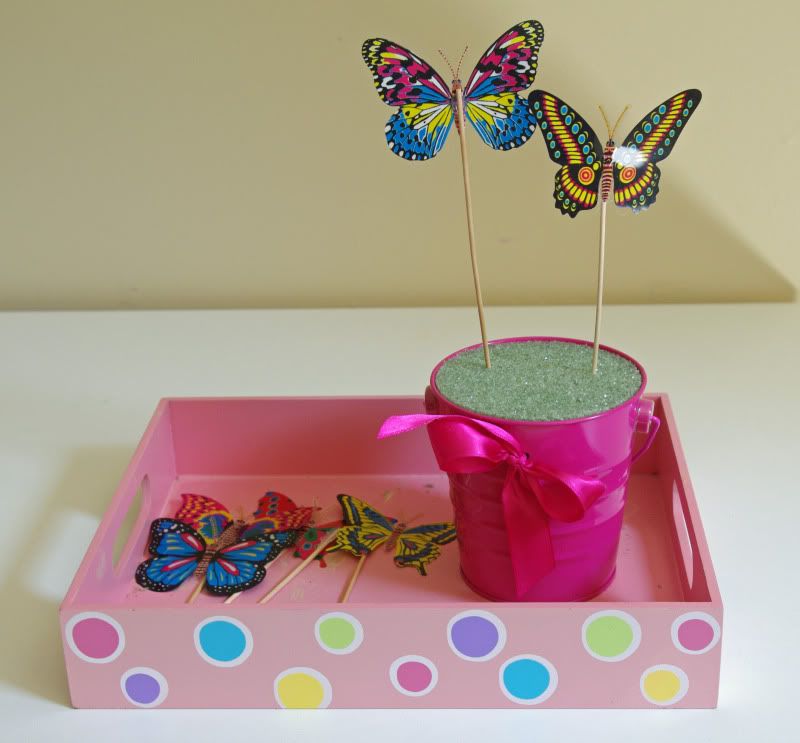 Butterfly sticks - I found these in the dollar section at Michaels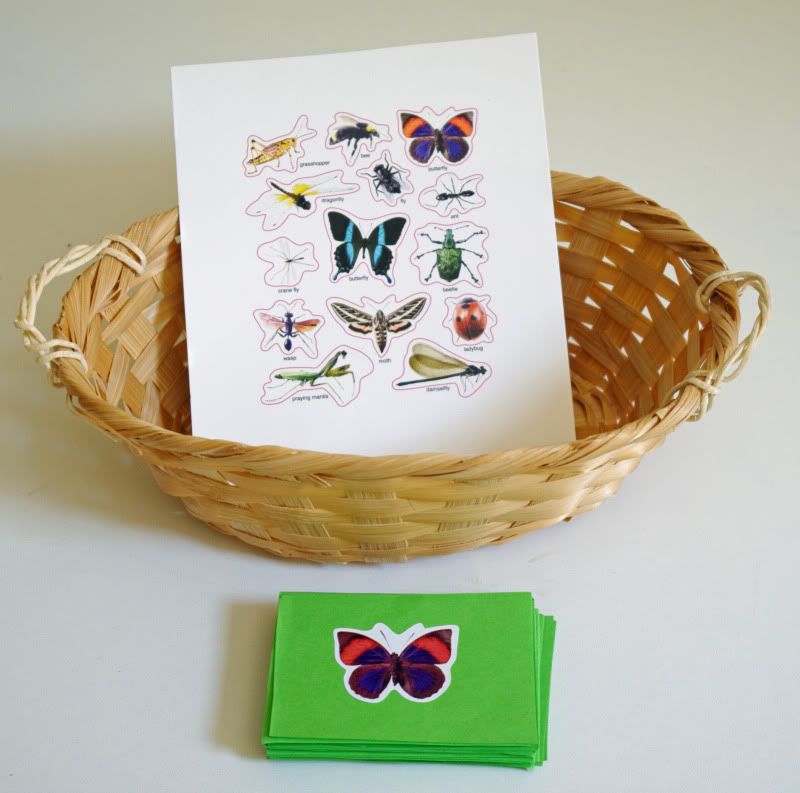 Bug Memory - Mister likes to play with about 6 pairs while Ladybug enjoys the entire set. I have kept the bug identification chart in the basket.