A country study of Mexico wouldn't be complete without the study of a few important Mexican artists. We started our Mexican art study with Frida Kahlo and self-portraits. I took a variety of lessons I found online and mixed them to make an easy and fun lesson.
Before we started Mister and Ladybug used Kool Aid to create a textured "canvas".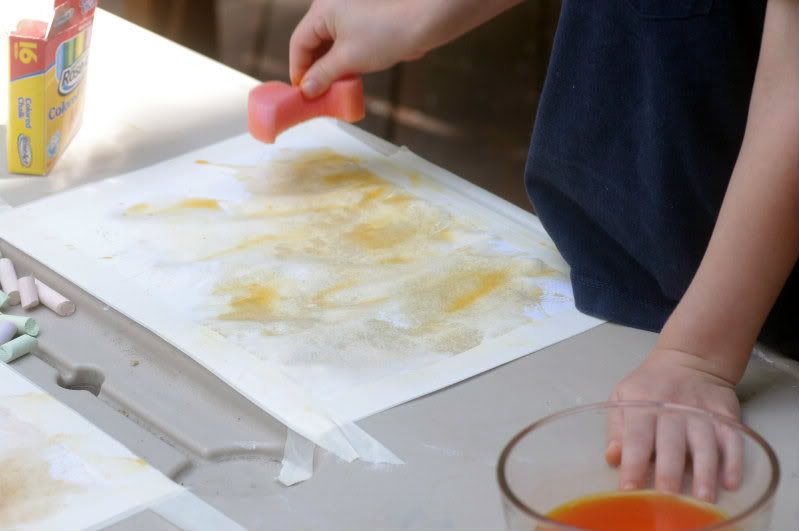 While the Kool Aid was drying, we read
Frida
. She story was simple for Mister and Ladybug to understand, without being scary, and the illustrations are beautiful.
Then, we looked at six self portraits of Frida. I didn't tell them who the woman was, but they saw connections between the illustrations in the book and the self-portraits. Mister called out, "It's Frida!" We studied the pictures and talked about the vibrant colors and a reason why there might be so many animals in her pictures. I created my own self-portrait and I asked Mister and Ladybug to help me make a list of words to describe me.
Our canvas was dry by now, so we made our own self-portraits.
I brought out the Learning Room mirror to help them with their portraits.


I used tape to make a border and some of her drawing was cut off by taking the tape off . It's titled, "Halle and her dog Zoe."
Ladybug was so happy with her result that she asked me to put it on her door.