May has been our seed and plant month and even though Ladybug and Mister have a fine understanding of what plants need to grow, a little reinforcement never hurt.
Here are some activities that are on our shelves right now.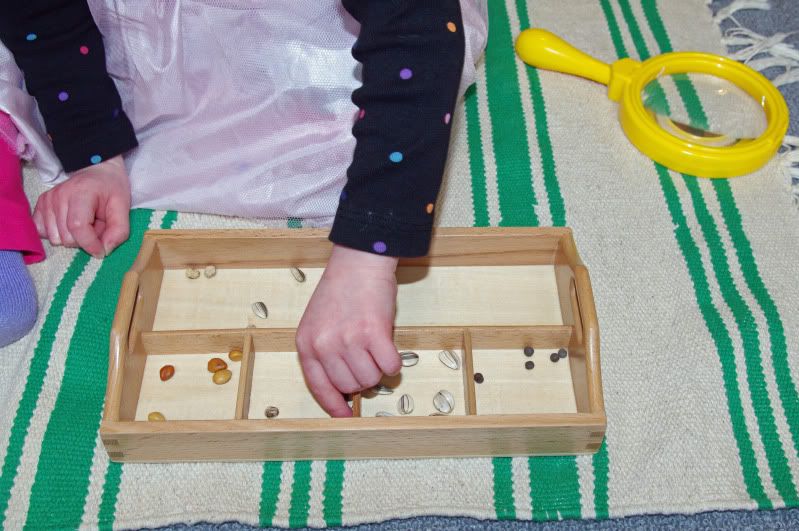 Seed Sorting - There are four types of seeds, with two of the seeds being similar. Ladybug thought the magnifying glass would help her see the seeds better.
Stamp and Count - On the tray was an example of stamping flowers, adding stems and leaves, and then counting how many flowers are in the garden.

Growing a Seed - Ladybug and Mister picked a seed from the basket, wet the paper towel and put it into the clear bag. I have tapped the bags to the window. We will watch them grow and observe the parts of the plant.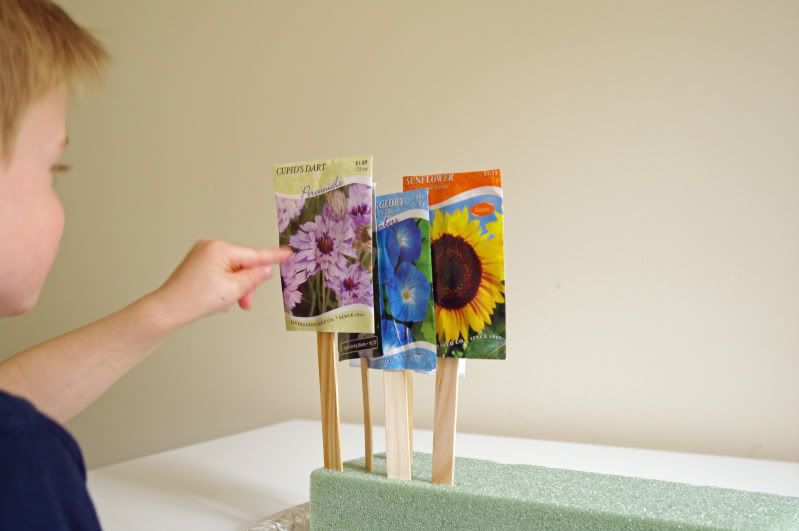 Planting a Garden - These are seed packets taped to plant labels. Ladybug and Mister stick them into the floral arranging block.