Last week was all about chickens!
Science - Life Cycle of a Chicken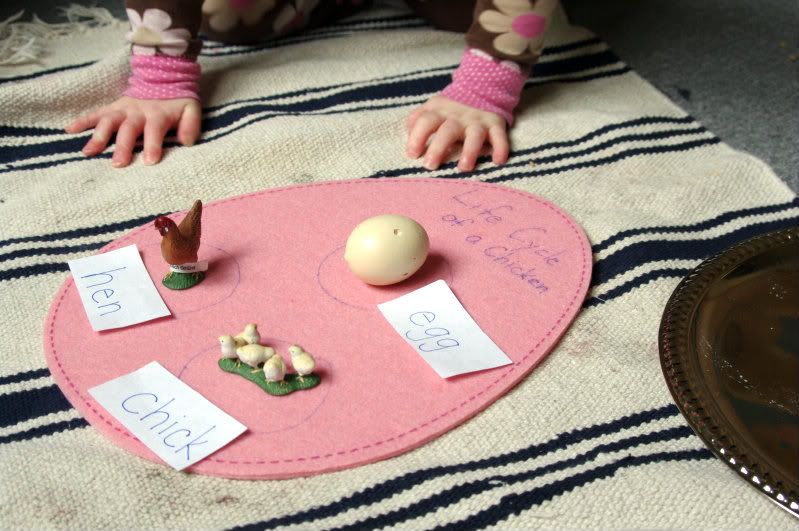 Gross Motor/Fine Motor - Egg Race and Egg Toss
March was hot, well hot for March at least, so when I planned my egg activities I wanted to use real eggs outside. However, Mother Nature decided to throw me a few curve balls and I just couldn't bring myself to use real eggs inside. I am learning to tolerate messes, but that was out of my comfort zone. Also ignore the clothing...my children picked their outfits out alone.
Walk the line.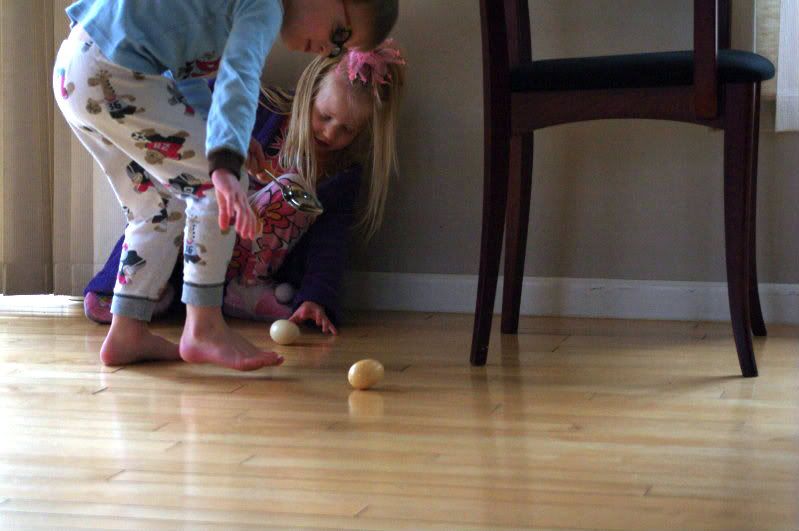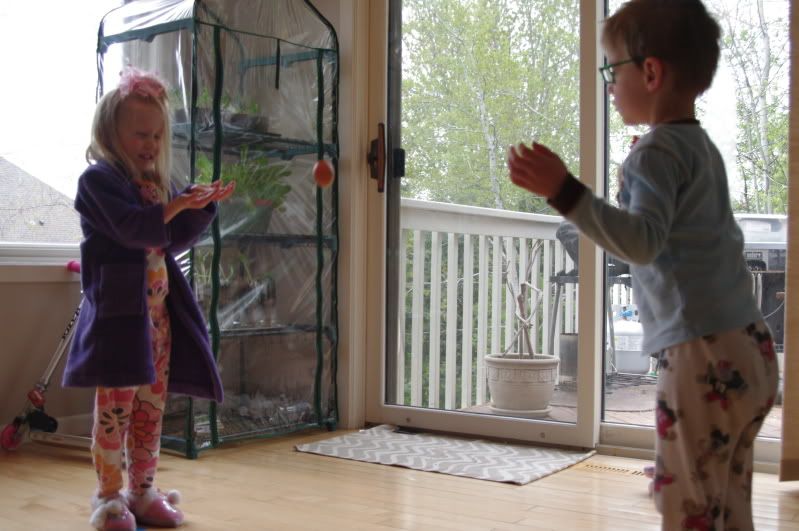 She might do better with her eyes open. We used hard boiled eggs from Easter.
Math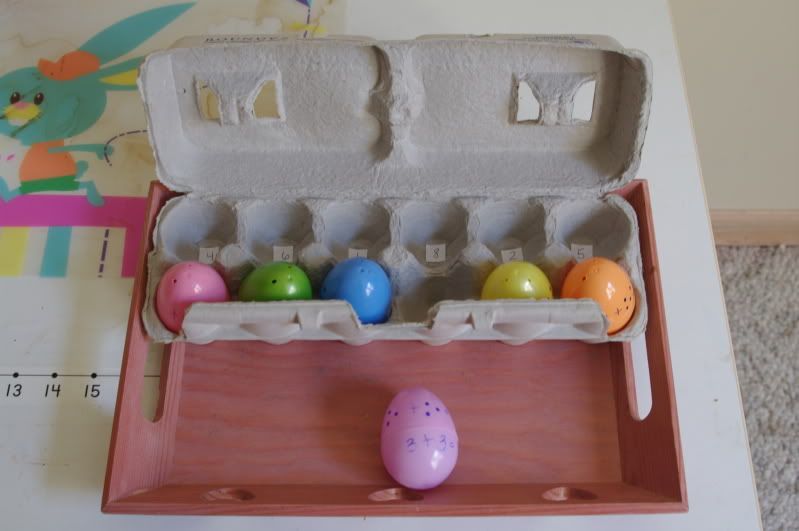 Find the correct sum for each equation.
Match the equation in pictures to the equation with numbers. I want Mister and Ladybug to be able to represent equations in more than one way. Unfortunately this didn't last too long since the Wee One removed all the stickers.


Literacy - We did a lot of reading in our sight word readers, brainstormed the -EN family, and read Little Red Hen,
Where Do Chickens Come From?
, and many other books.