We have wrapped up our study of the moon. Mister is still talking about the moon, but Ladybug is ready to move one. I saw a version of this activity in a moon book and thought it would be fun. This activity was a hit.
Here are your supplies. The marbles are for "crashing" into the moon and making craters. We let the mixture sit for 30 minutes before adding our marbles.
Once the marbles are in the moon, let it dry for about 48 hours. The marbles will pop right out.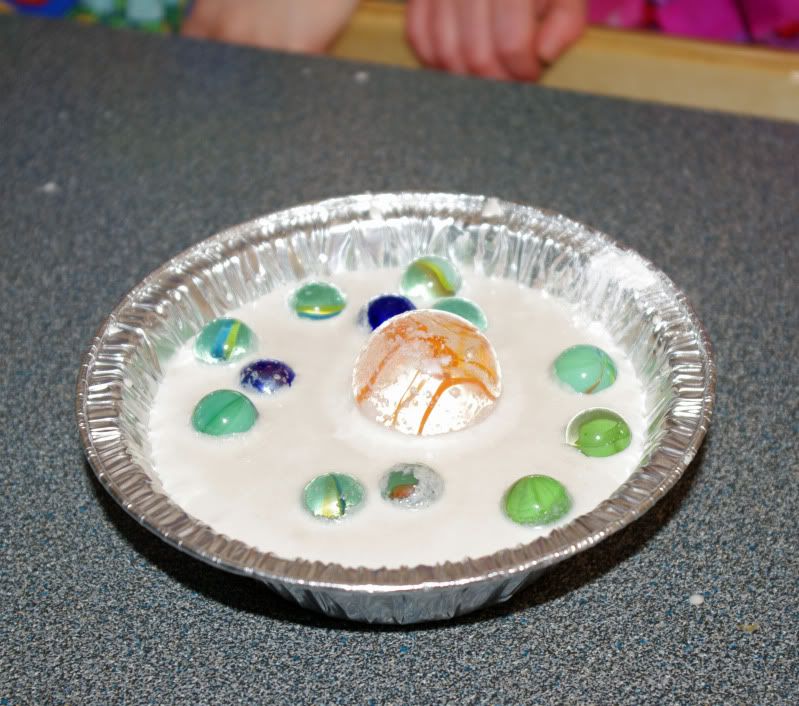 We made a moon dust mixture using flour, sand, and gray grated chalk.
Next, we added glue to our moon and sprinkled our moon dust.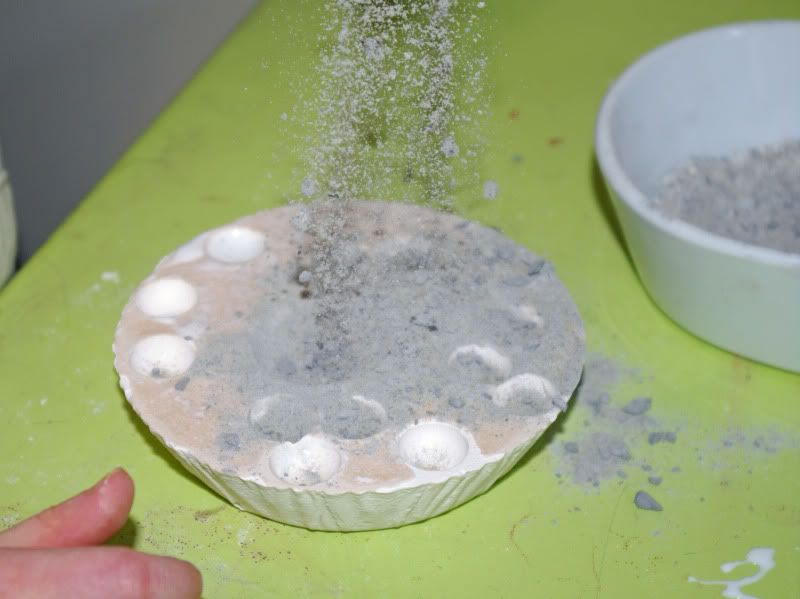 Here is the completed moon. Since our moons were swimming in glue, they took a long time to fully dry.