My husband has always told me not to set the bar too high or I will never be able to match it again, but since I am not great at taking advice I set the bar high. For a little over 2 months, with my dad's help, we designed and built an art station and a playhouse and now I need a vacation. I take solace that I have until September to start another huge project and maintain my status as awesome mommy with the kiddos.
I posted a
sneak peak
of the center in early December and here is the finished product. The inspiration came from
here
,
here
, and
here
all thanks to Pinterest (can you believe I actually did something I pinned?).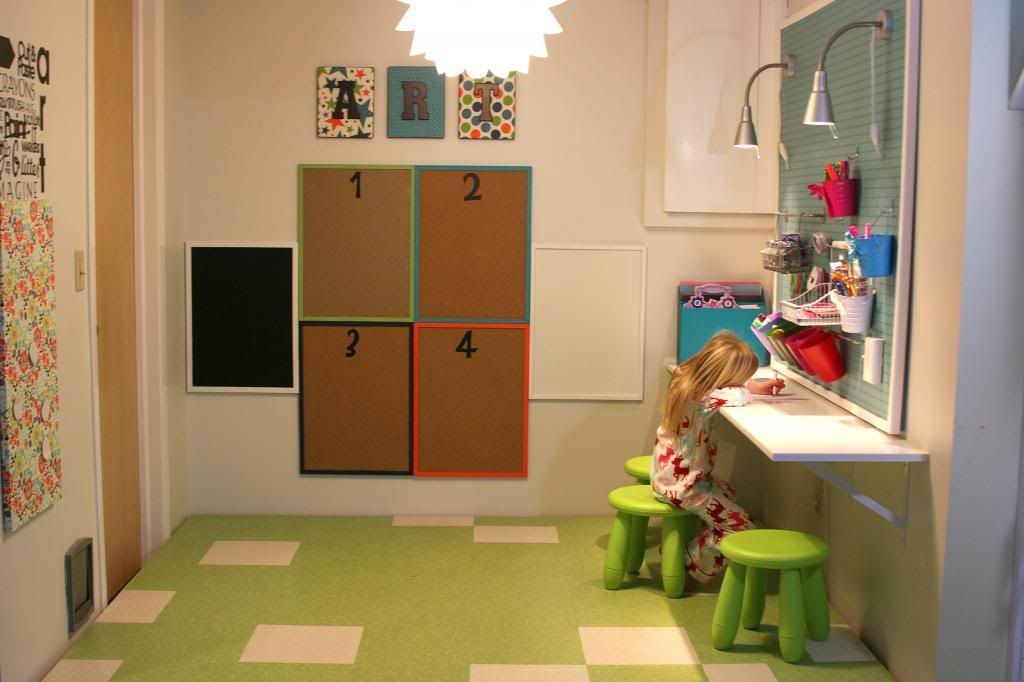 Ladybug doing her first art project on Christmas morning.
When I retrieve my point and shoot camera from my parent's house, I will blog the entire process.